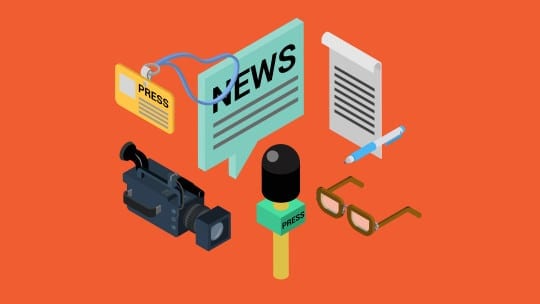 When Warren Cohn met with a new client in 2016, he had a huge task in front of him: repairing trust with a client who had been burned badly by an experience with a prior public relations firm.
"His trust level was probably below zero," said Cohn, CEO and founder of HeraldPR. Understandably, the client had a poor opinion of public relations, and he thought "you had to pay tens of thousands a month just for 'trying.'"
For Patrick Gevas, vice president of GreenRoom, the challenge was trying to position someone as a leader of a company who absolutely refused to speak to the press. "When interview opportunities were secured, he would either pass or wait until the deadlines had passed before engaging," said Gevas.
These are not unusual headaches for communicators. While some clients are willing to participate in PR efforts, more come into the realm distrustful and with a tight clench on their purse strings.
In various interviews with PR News, communicators pointed to four major tactics that they have successfully implemented to earn trust, get their more difficult clients in the press, open their minds to spend, and change their opinions of the value that PR can bring to business.
Identify client goals early
A truth in life is also a truth in PR: "Without clearly defined goals, nothing is possible," said Annie Scranton, founder and president of Pace Public Relations.
She added that locating the end-posts will allow a strategy to be formed that respects pain points and helps to deliver ROI. "If a client won't speak to the press, but a goal is to receive media attention, a thoughtful conversation is needed," Scranton said. "For example, could we promote a brand initiative in some other way? Is there an event we can invite media to?"
Active listening is the most import skill to be deployed here. "I make sure that I truly and fully understand my client's business and message, so they can trust that every pitch and every statement is crafted in their best interest," said Cohn.
Build trust
It doesn't matter if a client is distrustful or not—key to relationship building is the establishment of a trust and a healthy dialogue with a client.
"It may sound cliché, but having symbiotic trust with a client is critical to navigating potentially sensitive issues that come your way," Gevas said. "It may be that trust that allows you to speak more candidly if they botch an interview and provide a teachable moment and change course. It may also be the thing that comes into play when a damaging decision or piece of messaging comes across your desk."
Trust is also key for the more difficult, but necessary, conversations. "If their website copy is weak, tell them. If the way they speak to reporters is bland, give them tips on how to improve—in a nice way, of course," said Cohn. "Show your client that you have their back and that they are more than just a check for you."
Gevas noted that quick wins "go tremendously far" not just with building trust, but with keeping a client engaged in a public relations program.
"When it comes to a temperamental or distrustful client, to me it's all about oversharing," Cohn said. "Oftentimes you'll run into this situation where a client doesn't believe you're doing enough for him or her. The best way to combat that is to share everything and leave nothing out, even the smallest things. The more you share, the more they'll begin to believe you."
Be patient with pain points
Patience is also key in both building a new relationship, and with dealing with a client who may have certain misgivings about PR initiatives. A common sticking point here: speaking to the press.
"Often, it's been because of a bad experience or a time where the client felt unprepared or lacked confidence in front of the media," said Gevas. "While there are some very bright and innovative thinkers, they may struggle with articulation in front of a camera or even another person who is asking questions they aren't used to."
"It's about finding ways to work through it," noted Cohn. "If a client doesn't feel comfortable speaking to the press, they don't have to. We can find another way to make their voice heard. We have had clients who absolutely refused to speak to the media on the phone for various reasons, but we've still found ways to get them in the news."
For Brooks Wallace, West Coast lead at Hollywood Agency, media training is key to get clients onboard with press promotion. "That doesn't only include role-play practice," said Wallace. "Rather, it includes a lot of discussion about what to expect, how to handle any situation, what is recommended to say, how to handle curveball questions, and of course their questions and concerns."
"With enough coaching and reassurance, clients get the hang of it and soon enough, they learn the positive benefit a strong media relationship can have for their business."
And maintaining an open dialogue about obstacles is essential: "You'll never succeed if you remain silent about your challenges," Cohn said.
Show the value of PR
What to do with a client like Cohn's, who just doesn't see how PR will bring benefits?
If a client is distrustful, said Scranton, "you have a major problem on your hands." She suggested that communicators show, rather than tell, the ways in which your approach could benefit the client, such as providing previous examples wherein you were able to meet another client's goals.
For Cohn, it came down to reassuring the client that his firm would never "just try" and would achieve results. The client signed an initial three-month agreement to give Cohn a chance to deliver on this promise. "He has now been with us two-plus years and as a result of our media efforts, has been offered more than five reality TV shows on major networks," Cohn said.
Scranton works with a well-known home furnishings company that has been around for decades and saw no value in trying a new approach to PR. "But when we pitched a trend story around what they do, we secured the New York Times," she said. "I believe it was an eye-opening experience for the client to see how this new approach could yield Tier 1 press."
"In my career, I've helped show a few clients with very lean budgets the benefits of PR," added Wallace. "Generally, once they see ROI from a little spend, we work together to slowly increase it, therefore increasing their ROI. Unfortunately, in our business, you can't get ROI without spending money, and that can be a tough conversation. Again, it comes back to trust and setting expectations."