YouTube videos can sometimes seem like the one-hit wonders of the content universe. Brands lavish attention on their YouTube videos around the time of launch, but if videos don't go viral immediately, they might be chalked up as a loss, quietly fading from a communicators' list of priorities.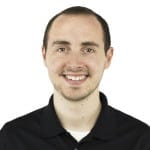 The good news is that through strong SEO strategy and tactical outreach, little-noticed YouTube videos can still be a powerful vehicle for drawing in new audiences. Matt Goldberg, who creates and promotes video content for Chicago-based machine tool manufacturer Lyndex-Nikken—as well as founding production company MBG Films, which boasts 8.5 million views and over 13,000 subscribers—combines digital communications tactics with audience awareness for the kind of YouTube engagement that brands go gaga for.
Below, Goldberg, who will be speaking as part of PR News' Visual Storytelling Boot Camp June 22 at the Hyatt Regency in Chicago, shares 10 recommendations to help communicators get more eyeballs on YouTube videos, whether they're about to launch or currently collecting proverbial dust on a branded channel:
Be entertaining while marketing your product, rather than making it a sales pitch for the product/service/cause.
Use YouTube playlists to organize your channel.
Have strong titles and descriptions.
Include clickable video annotations to keep audiences watching (and keep their gazes from drifting to the "up next" column).
Use many relative keywords to make it easier for people to find your content.
---
Learn how to craft and promote engaging visual content and boost your digital communications strategy at PR News' Visual Storytelling Boot Camp & Digital Boot Camp June 22-23 in Chicago.
---
Create eye-catching video thumbnails for every video.
Connect with your audience on a personal level.
Have a call to action at the end of each video.
Ensure your video editing process results in giving your YouTube content a polished (rather than choppy or unfinished) feel.
Share your YouTube content on a set schedule every week or month.