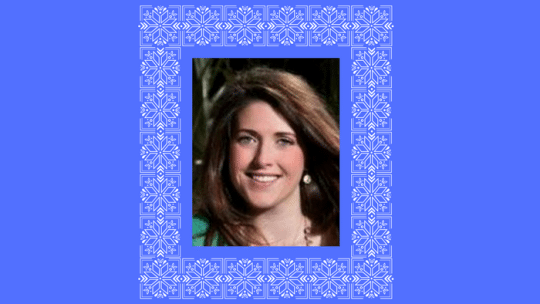 2017 PR People Awards—Media Relations Professional of the Year
Winner: Ashley Wimberly, Director of Public Relations, Samsung Electronics America
Ashley Wimberly has been described as thoughtful, creative and a constant source of levelheaded leadership—even under enormous pressure. Wimberly is Samsung's quiet force behind the scenes, integral to more than a dozen major product launches in the last half-decade.
Shortly after Wimberly led a launch of the Galaxy Note7—heralded by reviewers as one of the best-ever rated smartphones—the world turned its attention to incidents of the Note7 battery catching fire.
Far from losing her cool, Wimberly immediately orchestrated a full and transparent response to a crisis without precedent. Not only did her campaign help recover 98 percent of the recalled devices, it also set the stage for future successful product launches: the Galaxy S8, S8+ and Note8.
In the spring of 2017, Wimberly helped Samsung turn the page by leading one of the company's most successful product launches to date: The Galaxy S8 and S8+. In the second quarter of 2017, Samsung sold more smartphones in the U.S. than any other company.
The launch of the Galaxy S8 and S8+ would serve as an important test for the brand. Wimberly provided bold vision and steady leadership throughout. Months before the unveil, she managed her internal and agency teams to carry out proactive battery-related communications. She set the direction for how the brand would help journalists and consumers understand the steps the company had taken to make the battery manufacturing process safer—for instance, through Samsung's industry-leading eight-point battery check.
In the summer of 2017, Wimberly also set the direction as Samsung prepared to launch its successor to Note7. Months of planning and proactive communication paid off when Samsung launched Note8 to rave reviews. Regarding the battery, one analyst noted to Gadgets 360: Samsung "can point to the S8 as evidence that it is back on track."
Honorable Mentions:
Lacey Haines, WW Campaign & Strategic Media Lead, HP Inc.—Haines led the worldwide lifestyle program introducing HP's consumer print and PC products to over 50 top-tier outlets. She earned HP coverage in broadcast ("TODAY," "LIVE with Kelly"), print (Martha Stewart Living, O Magazine), online (Harper's Bazaar, Allure) and on social media (Marie Claire, People Stylewatch). Haines also won nearly 500 million impressions from strategic media covering HP for the first time.
Cameron Martin, Senior Account Executive, PAN Communications—Martin works fast. Within 24 hours, Martin secured a client a front-page feature in the New York Times, leveraging his hard-won contacts and creative mind. Martin also leveraged the news cycle to pitch a story for ZeroFOX highlighting the implications of a hacker taking over his account, landing coverage on both NBC and FOX news.
Lauren Paul, Executive Director, Brand Marketing & Communications, Rodale Inc.—Paul crafted a campaign called #SpreadTheHealth for healthy lifestyle site Prevention.com. She secured a partnership with CBS's "The Talk" that resulted in two on-air segments as well as weekly Prevention.com articles featuring the show's hosts. She also engaged an influencer network for a custom campaign, asking the influencers to participate in the challenge and write about their experiences on Prevention.com. The influencer campaign and social promotion from "The Talk" resulted in over eight million impressions, and the segments with "The Talk" (and accompanying online stories) resulted in over 14 million impressions.
Gillian Small, President, Gillian Small Public Relations—Small started working with Bear Mattress in early 2016 and was challenged to tell the story of a "new brand" post-launch. Small's strategic media outreach landed Bear Mattress and its founder stories in outlets such as Forbes, Business Insider CNBC and Women's Running. And thanks to Small's efforts, Bear Mattress is on the fast-track to becoming an eight-figure business this year.
Christine Weirsky, Communications Director, XL Catlin—Weirsky combines innovative ideas with smart content distribution strategy. When her team was tasked with creating a thought leadership platform, Weirsky conceived and developed an award-winning one. Journalists often reach out to Weirsky's senior leaders to express appreciation for her responsiveness, understanding of the insurance industry and accuracy in providing information.  Editors of both Risk & Insurance and Leader's Edge–key publications serving the insurance industry—have given this unsolicited feedback.
Ruja Zagorska, CEO, Sitemedia Consultancy—Leading an awareness campaign around Pooh, the first bionic cat, Zagorska displayed a powerful combination of strategic thinking and media relations prowess. Zagorska distributed an inspiring press release, pitched a film documenting Pooh's recovery to bloggers and influencers and won placements on national morning television shows. Using a targeted media list, Zagorska won the story international coverage in Reuters, BBC and France Press. These placements spawned 1,200 articles across six continents.
See all the winners and honorable mentions for PR News' 2017 PR People Awards.