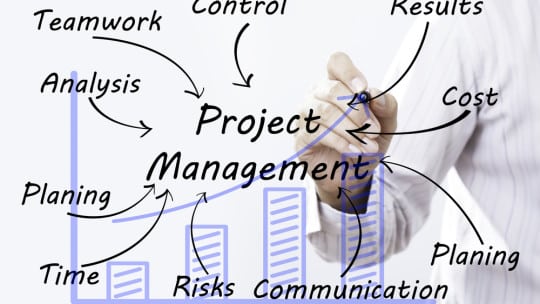 As you know, PR has an extremely small margin for error–if any at all. In today's news cycle, which seems to move at light speed, missing a deadline or being beaten to the punch can result in major consequences for PR pros.
Project management can help. From delegating tasks to keeping a project on a strict timeline, a project manager (PM) acts like a ship's captain, providing guidance and navigation along the journey. A good PM can make a difference when it comes to large, seemingly impossible tasks. The PM is responsible for successful collaboration within departments, acting as a leader, coach and boss rolled into one. In fact, the work processes of PR/marketing pros and PMs are similar as they involve analyzing situations and then planning, implementing and evaluating strategies.
In PR and marketing, the necessity of effective project management applies in many areas. Here are three:
Task Management
Many PR pros make the mistake of underestimating the workload involved in day-to-day operations. In a dense, non-stop environment, managing responsibilities must be done with a simplified, airtight system. Miscalculation is not an option.
Effectively delegating tasks to staff will result in a smoother day-to-day for your PR team. It can lessen the load for all when projects are divided evenly.
Having a detailed project management system is essential for communicating tasks. Ultimately, success in PR starts on the inside, so proper internal coordination is essential for successful project management.
A strong PM should coordinate staff through task management and reporting and can lead to better results. There are tools to assist PMs in assigning projects to staff and tracking progress. Employees can leave comments and ask questions with clear communication channels. Users can share files easily, make adjustments and report changes, hopefully avoiding long, confusing email chains.
Timeline Creation
As we noted above, timing in PR is critical. Meeting deadlines is a part of PR where mistakes cannot be tolerated. Likewise, rushing to meet a deadline rarely yields a PR pro's best work.
This is why the value of project management cannot be underestimated. A good PM manages the creation and editing of calendars to keep up with changing schedules and new deadlines. Project management tools can offer help with tracking, especially when it comes to staying on schedule while coordinating with marketing, sales and creative departments.
Software programs with shared team calendars help staff remain aware of deliverables on inter-departmental shared tasks, while dashboards let managers keep tabs.
Problem Solving
Every organization has shortcomings. One of the key benefits of project management is that it can highlight weaknesses, internally and externally. Issues such as time management or ineffective communication can slow projects, but having a management system will help identify the source(s) and possible solution for these issues.
PMs and strong project management tools can help pinpoint obstructions and provide detailed insights on how to clear them. PMs are not merely in charge of the task at hand; as managers, they also are responsible for figuring out how to improve results for the future. There are feedback tools that can help PMs discover the source of an issue and address it directly. Using a platform that allows employees to discreetly offer opinions and express opinions provides PMs with insight to resolve problems.
Uncovering the sources of an issue and eliminating the problem will lead to optimized outcomes, and as a result, companies are able to save time, money and effort when it comes to developing effective workflows.
Getting Started
As is often the case in business and life, starting something can be difficult. Fortunately, today it's unnecessary for PR and marketing teams to bring in a full-time PM. Leaders in PR and marketing can start a project management push by choosing and deploying any of the numerous project management tools available online.
Making project management an integral part of your PR strategy can increase efficiency and professionalism across the board. Implementing its principles, such as task delegation, effective time lines and problem solving are required of PR pros to ensure timely achievement of goals and consistent improvement.
Pratik Dholakiya is co-founder of E2M. Follow him at: @DholakiyaPratik