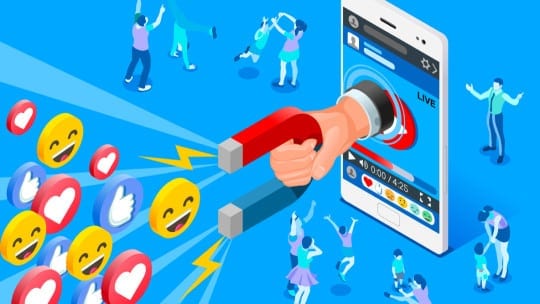 More than 90% of consumers trust word-of-mouth and user-generated content more than traditional advertising, according to Nielsen. So, it's no surprise that influencer marketing has become an integral part of many communication strategies.
But it's a young field and the rules of play are still in flux. While it can be challenging just to identify the right brand ambassadors, the importance of vetting them—and the involvement of your brand's legal department—can't be overstated.
In the just-published PR News Influencer Marketing Guidebook, we sat down with Kara Hendrick, manager of global digital strategy for Velcro Companies, to let us in the "loop" about how she handles influencers—and why her company's legal department is an essential partner in the process.
PR News: What are the unique qualities of your brand that affect what you look for in an influencer?
Hendrick: Given the versatility of our brand and the fact that we are integrated into so many different spaces, this really allows us to work with a variety of different influencers. In the last few years the idea of "influencer marketing" has become quite large and sometimes fluffy, but to us, influencers can come in the form of "traditional" bloggers, vloggers, lifestyle personalities, employees or my personal favorite—our actual costumers themselves (as they're the original influencers).
We work with influencers in a variety of ways, including brand awareness campaigns, new product launches, content creation and trademark education. On our B2C side, our product categories have also guided our various influencer relationships, focusing on the worlds of home, DIY, education, crafting, gardening, outdoors and travel.
While number of social followers, website traffic or relations with our retail partners are always nice to see, it's quality and not quantity. As we have a lean marketing team internally, the ability to receive community insights, thoughts and content from influencers is invaluable. With that being said, given the wide scope of our brand, it's very important to pinpoint objectives and goals (for both parties).
We additionally launched our own internal influencer platform, "The Velcro Brand Ambassador Movement," consisting of brand enthusiasts, content creators, product testers and social media personalities.
PR News: What does your vetting process entail? How do you weed out those who won't be a good fit, might cause problems or are fraudulent?
Hendrick: The vetting process varies on the type of influencer relationship. Deciding what the expectations from both parties are and making sure the relationship feels natural and organic is always the best first step. Many influencers have their own brand and their own communities they have worked hard to build. If there is not a right fit, there is no point in trying to force it, as this benefits neither party.
Discussing expectations pertaining to costs and compensation up front is vital. While it may perhaps work for some brands, paying $100,000 for a "one and done" video by a YouTube personality is not something that we are able, nor strategically want, to do. Driving conversations about rates and costs upfront can be very helpful. We then work extensively with our legal team to make sure we're adhering to industry rules and contractually are in a good place. I cannot stress enough the importance of working with a legal team. There is a method to their madness.
Case in point: I once decided to forego legal assistance with a technology influencer because I trusted him and we seemed to have a very good rapport. Big mistake. Ultimately, he went radio-silent, did not produce any of the brainstormed content or fulfill any of the agreed-upon promotions. I got burned and it most likely could have been avoided. Legal also assists in doing a bit of double-checking to make sure that prospective influencers do not have a shady past or that their opinions are not extremely different or misaligned with our brand's mission.
PR News: What do you find that influencers usually expect from you, the brand?
Hendrick: It's essential to let influencers do their own thing—they're the pros, they're the ones with skills, audiences and creative craft that we as a brand don't have. Don't try to squash that. Reiterate the important and non-negotiable expectations (in our case correct usage of our trademark and product usage)—then it's go time. When working with influencers it's important to remember that they have established their own communities and relations, and to stay mindful of that. Depending on the type of relationship, a contract will be put in place pertaining to the level of compensation and key expectations.
PR News: Do you have backup plans in place in the event that an influencer goes badly off-message or becomes tarnished to the extent that it looks bad to be partnering with them?
Hendrick: It's imperative to always be proactive and aware of all possibilities. Making sure everyone is on the same page internally (marketing, legal, consumer teams) and externally (PR teams) is a helpful way to stay prepared in the event of anything going haywire. Pertaining to content creation and promotion, we always double-check and work with influencers before anything is posted and promoted.
For the full interview, check out the PR News Influencer Marketing Guidebook.
Follow Kara: @KaraTweets