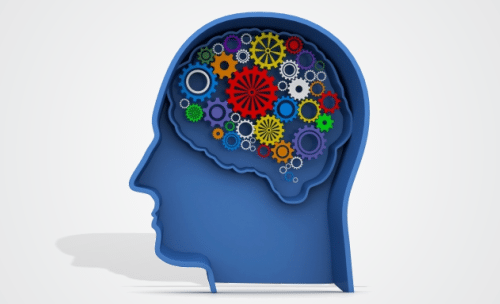 If the role of marketing and PR is to inspire a shift in behavior then brands must truly understand the customer whose behavior they are trying to shift.
Broad demographic groups no longer cut the mustard, but a number of unique psychographic profiles are making it easier for marketers to understand who their audience is and how to speak to them.
Today we're looking beyond the SINKs and DINKs (Single/Dual Income No Kids) to meet the Yuccies, PANKs, HENRYs and Boomerang Babies.
Yuccies (Young Urban Creatives)
Coined by David Infante, a journalist and self-proclaimed Yuccie, this group is described as "a slice of Generation Y, borne of suburban comfort, indoctrinated with the transcendent power of education, and infected by the conviction that not only do [they] deserve to pursue our dreams; [they] should profit from them."
Yuccies are connected, curious and active consumers of many products and experiences. Once engaged, they can become your best advocates; proudly sharing their experiences with many networks and inspiring others to get involved. The tricky part is that they can also be discerning, critical and sophisticated in their tastes and expectations, so don't be lazy when communicating with them.
If this is your audience, be bold, creative and engaging. Travel brands do this brilliantly, as is demonstrated by KLM's #happytohelp campaign where the airline brand set up a 24-hour control room that allowed its customer service team to answer all travel related questions and issues online—including those of other airlines. Watch the case study video here.
Boomerang Babies
The U.S. Census Bureau has noted a consistent increase in the number of adult children living with their parents, with the 2015 Pew Research Center claiming that 26% of millennial Americans have lived at home. In the U.K., 75% of parents with children over 18 have still got one in the home and more than half of Australians age 18-24 are still living with their parents (as are 17% of 25-34-year-olds). The Boomerang Generation is growing rapidly, as Gen Y hasn't carried on Gen X's social stigma about moving back home.
For some brands, this is a fortuitous trend. The Boomerang Generation has the benefits of a professional salary, without the financial burden of rent, bills and (most often) dependents. Indeed, the reason many move back home is to facilitate a better lifestyle of experiences such as travel.
This audience is perfect for brands that are willing to innovate. Japanese furniture company Nendo understands that Gen Y and X may have to move often, and has invented the "Nest Shelf"—a stylish but flexible storage system that adapts to accommodate multiple spatial situations.
On the flip side, as more adult children fly back to the coop, the financial and lifestyle profile of their baby boomer parents changes. When you target "parents," are you imagining that their live-in child might be a 29-year-old adult?
PANKs (Professional Aunties No Kids)
37% of Australian childbearing-aged women do not have children, and yet too many brands targeting women in their 30s/40s direct their communications to "mums."
Melanie Notkin, founder of SavvieAuntie.com, introduced the world to the PANKs by defining them as "digital women influencers who play a financially meaningful role in the lives of other people's kids, are active on social media, and influence the purchasing decisions of others, including moms."
Speaking to this demographic as though they are all mothers can be alienating and potentially damaging for your brand's relationship with that customer, but recognizing their role and intentions can be incredibly lucrative. Research has shown that PANKs spend more than $500 on each child in their family per year.
Huggies leveraged this insight with its "Surprise Hugs" campaign. This activation focused on reconnecting new moms and bubs with the people who matter most and the lead creative was an emotional video of an auntie meeting her nephew for the first time, showing proving that parents aren't the only important people at this special time.
HENRYs (High Earning Not Rich Yet)
HENRYs are an important but often overlooked bunch.
The HENRY audience is not a new one (Fortune first used the term over a decade ago), but it is a growing group. According to a recent Goldman Sachs study, millennial households already control financial assets worth more than $1 trillion.
Too plush for the masses but not quite wealthy enough to be included among the ultra-affluent, they have their own approach to spending and brand decisions. While they can afford most luxuries, they seek to justify their investment with value, experience or social currency.
In Australia, the Hawkesbury River Food Safari invites guests to source their own sustainable produce that is then cooked for their lunch by notable Chef Martin Boetz; $140 USD covers the experience, including discussions around sustainability and farming and Boetz's demonstration of various cooking processes. Diners walk away with more than just a fine dining experience—they have a story and new skills.
Margarita Peker is communications and insights strategist for Klick Communications. She was named one of PR News' Rising PR Stars 30 and Under for 2014. Follow her: @ritapeker