PR pros have a pretty good handle on the disciplines at the core of marketing communications, including media relations and crisis management. And while they're still on a learning curve, communicators are getting the hang of social media and other digital platforms. But there is one area that is problematic even for the most seasoned PR pros: helping to drive communications when their company or organization makes layoffs.
Some markets are reducing head counts faster than others, of course.
Take traditional media companies, which have been upended by the Web and social media. CNN is in the process of letting go 1,475 employees, or 10% of the staff, according to several reports, while The Wall Street Journal reported that consumer publishing giant Condé Nast has started to shed 70 to 80 employees. Earlier this month The New York Times Co. eliminated roughly two dozen business-side jobs, with a number of buyouts also on the table, said Capital New York.
Regardless of the space, communicators need to prepare for what is a highly delicate and often wrenching situation. In a global (and shrinking) economy, no sector is immune from layoffs.
"Virtually every business is going to have to deal [with layoffs] at some point," said Nick Ashooh, senior director at APCO Worldwide. "The right way is the hard way and the wrong way is the easy way. It's not a great choice, but that's the reality."
MULTIPLE PARTIES
In the annals of corporate America, it wasn't so long ago that when employees were let go, that was that. No more, especially in a digital age, when laid-off employees can vent their frustrations via social channels.
These days, PR managers have to worry about three distinct constituents when dealing with layoffs: those employees who remain following a downsizing, managers who have to deliver the bad news, and former employees who take to online networks, said Frank Ovaitt, president-CEO of the Institute for Public Relations (IPR).
"Companies are finally realizing that former employees are organizing themselves into online networks, whether or not the company provides a vehicle, so better to be there," Ovaitt said. "If companies are smart they're going to continue to find a way to communicate with former employees."
SOUND COUNSEL
More often than not, the onus is on the CEO to deliver the bad news as quickly as possible because once the decision is made it's going to leak out soon enough. The role of the PR person is to provide sound counsel to the CEO on how to deliver the news.
"No other corporate function in PR is as important as getting leaders to tell their story," Ovaitt said. "Not everybody is going to like it, but trusted leaders tell their story as to why the [job] cuts are necessary and where the company is headed."
NOT BUSINESS AS USUAL
When Microsoft announced the company's largest-ever job cuts in July, the announcement was accompanied by a letter from CEO Satya Nadella. The letter focused on the company's plan moving forward as well as information about severance pay for those let go (see page 1). Microsoft would not comment.
A common mistake companies make when letting people go is to forget the impact on those who remain.
"People are shell-shocked," said Ethan Rasiel, cofounder and CEO of Lightspeed PR, who, during his 13-year tenure at Edelman, helped to manage three separate rounds of layoffs. "People need time to grieve."
Rasiel added that in these situations "tone" cannot be underestimated. "You're dealing with human beings," he said. "Too often you hear from senior management, 'We did what we had to do and had to shed the dead weight.' That's extremely offensive and demeaning."
5 PR Tips for Managing Downsizing in a Digital Age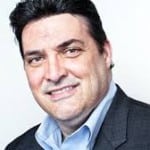 While the byproduct of a layoff means fewer people will be with the company, such a move often has unintended consequences—namely, the loss of talent the organization needs and a feeling of mistrust, cynicism and fear among the remaining workers. In a social and digital age, the hit to corporate reputation has never been greater. Sites such as Glassdoor are tailor-made for people who believe they have been unjustly targeted in a layoff or restructuring and want an opportunity to tell their side of the story. In order to manage a downsizing, PR professionals must factor several elements into their strategy, approach and planning. Here are five critical tips:
1. Make yourself part of the decision-making process. To be effective, PR managers must be involved in the decision-making process, along with the C-suite, HR and Legal. This is to provide counsel throughout the process and gain a deep understanding as to the business reasons for the move.
2. Take care of the affected employees first. Critical to protecting reputation and mitigating negative reaction is to make sure those impacted by the job cuts are provided the utmost in respect, dignity and outplacement services and packages to mitigate the loss. Communications pros must be ready to argue, defend and provide data making the case for such decisions, from a reputational standpoint.
3. Provide context. It's important to convey as much information about the job cuts and what led to them. Conversely, it is equally important to address what factors were not linked to the layoffs, such as an expensive acquisition, a failed product launch or a bad quarter, for example. It's also wise to share potential alternatives considered and why management determined that they were not viable.
4. Articulate guiding principles for the downsizing. Remember that the news and stories employees tell about this event will live online for years to come. Companies that achieve smooth transitions decide upfront what collective actions will guide the transition, the decisions that led to the cuts and external/internal communications post-job cuts.
5. Employ analytics to assess conversations internally and externally. Giving the remaining employees a constructive outlet to share their concerns, questions and ideas about the transition—perhaps via recurring, cross-functional discussion circles or an online mechanism—is essential.
This sidebar was written by Gary Grates, principal at W20 Group. He can be reached at ggrates@w2ogroup.com.
CONTACT:
Nick Ashooh, nashooh@apcoworldwide.com; Frank Ovaitt, president@instituteforpr.org; Ethan Rasiel, ethan@lightspeedpr.com.
This article originally appeared in the October 27, 2014 issue of PR News. Read more subscriber-only content by becoming a PR News subscriber today.