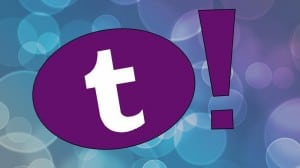 PR pros are well aware of how perception can drive a story. Internet giant Yahoo, which is generally perceived as a lumbering leviathan from the early days of the Web, is now betting that bringing blogging service Tumblr into the fold will change how consumers (and investors) view Yahoo and how the technology company wants to position itself for the future.
On Sunday Yahoo agreed to buy Tumblr for about $1.1 billion in cash. The deal, which surpasses Facebook's $1 billion acquisition of photo-sharing site Instagram last year, is designed to increase Yahoo's appeal among younger people.
Tumblr, which launched in 2007, enables users to post text, photos, links, music and videos from their Web browser, phone, desktop or email. It has more than 108 million bloggers and 175 employees. The site reaches 44 million people in the United States and 134 million throughout the world, according to Quantcast.
Yet, despite its tremendous reach Tumblr, like other social networks, has been having a tough time figuring out how to monetize its services. That onus now falls to Yahoo, which has made a string of acquisitions since Marissa Mayer took charge as Yahoo CEO last summer, including Summly, a newsreading mobile app started by a 17-year-old in England, for an undisclosed sum.
On her Twitter feed this morning, Mayer sought to assuage any concerns about the acquisition (and demonstrate some initial PR about the deal):
"I'm delighted to announce that we've reached an agreement to acquire Tumblr! We promise not to screw..." read the tweet.
However things shakeout with the acquisition, PR pros can ill-afford to ignore Tumblr. Here are four ways communicators can leverage the service:
> Twitter-Style Reach and Ease: Tumblr offers the freedom of a microblog but without the 140-character restriction, yet still has opportunity for re-posts and sharing to networks that a blog on a corporate home page lacks.
> Efficient, Content-Driven Ease: Tumblr's dashboard makes it easy to distribute content. "Tumblr breaks traditional blogging down to its component parts," says Mark Coatney, director/media evangelist for Tumblr. These parts include text, photos, videos and social media content which can build communities and brand advocates. "We try to shorten the time between having the thought and posting the content." Tumblr's content categories make creating and sharing specific types of posts more efficient—so efficient, that there are over 40 million new posts on Tumblr per day, says Coatney.
> An Artistic Alternative: Multimedia elements (videos, photos, audio clips) are displayed more elegantly on Tumblr than on Facebook. The fashion, photography and entertainment industries have been drawn to Tumblr's clean designs and visual capabilities. "Photos, graphics and video content is best suited to this type of tool," says David Erickson, director of strategy at Tunheim Partners, a New York City-based strategic communications firm.
> A Passionate Community: The new ad platform aside, Tumblr's users are attracted by the lack of advertising and prefer well-crafted and appealing visuals and stories and, most important, are passionate about sharing that content.
What do you think? How are you using Tumblr for PR purposes?
Follow Matthew Schwartz: @mpsjourno1