Use Facebook Live to Broadcast Your Brand Story and Grow Your Audience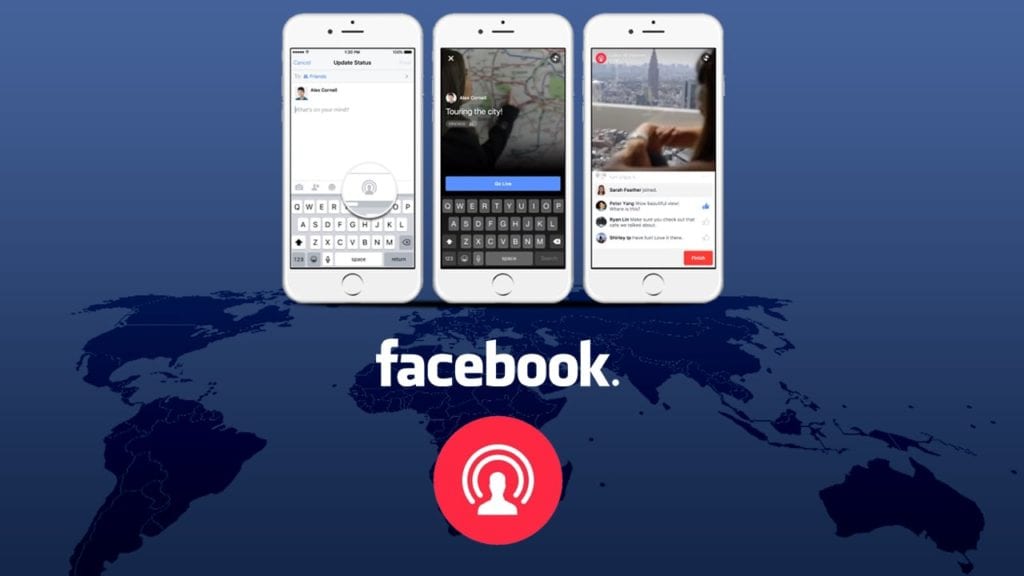 On-demand webinars are available for one year after the live webcast.
Join PR News on Friday, Dec. 16, and learn how to use Facebook Live as a channel for broadcasting your brand's most compelling stories in an authentic and spontaneous way, strengthening engagement within your current audience while also attracting new viewers.
In this webinar, you'll learn the latest in Facebook Live content strategy and measurement from early adopters who will provide case studies on how they are telling their brands' stories on the platform in cost-effective, visually gripping ways, and who have successfully grown their audiences and increased engagement among followers as a result.
What You'll Learn
Brainstorm ideas and measurable goals for broadcast-worthy content
Produce visually compelling, raw and authentic video without breaking the bank
Create a pre-broadcast plan to tease a stream before it goes live
Cast and train influencers, spokespeople and brand ambassadors to star in your broadcast
Leverage your other social platforms to drive more viewers to your live stream
Use Facebook Live's filters and doodle effects to drive visual interest
Listen to live reactions in your feed to see what kinds of content drive the highest engagement
Measure your stream's reach with Facebook's native tools to tie back to business objectives
Use paid Facebook ads to extend reach after a broadcast has ended
Make smart decisions about how long to stream and best times of the day to launch your video
Who Should Attend?
Since Facebook launched its live streaming platform in April 2016, it's been favoring live streaming posts in its algorithm, boosting live content above all else. Live video has proven more gripping than pre-recorded video to viewers, with audiences watching live video for up to three times longer than pre-captured content. There's never been a better time for communicators to take advantage of this new platform.
If you spend at least a quarter of your time in any of these areas, you should attend this webcast:
Community Relations
Corporate Communications
Corporate Social Responsibility
Crisis Management
Digital Communications
Media Relations
Philanthropy
PR Firms
Public Relations
Public Affairs
Research
Social Media
Register Now
Registration Fee: $399 per site - CDs available for purchase
For questions regarding this webinar, contact Jessica Placencia at jessica@accessintel.com; 301-354-1641.
If you are having any technical difficulties or need assistance meeting these requirements, please contact our Technical Support Center at 1-866-709-8255 or click here.
Each "Webinar Only" registration comes with access to the archived version of the program for one year, the materials provided by the speakers and a personalized certificate of completion for attending the Webinar. Should you wish to retain access to the training for more than one year, the CD is also available on its own or as a package with the online access.
PURCHASE NOW On-demand webinars are available for one year after the live webcast.
Questions
Webinar Questions
For questions regarding this webinar, contact:
Carol Brault
cbrault@accessintel.com
(888)-707-5814
Technical Difficulties
If you are having technical difficulties or need assistance, please contact:
Technical Support
tsc@talkpoint.com
1-866-709-8255
View the list of complete requirements and instructions for how to access webinars here.