Integrated Communications Webinar
How to Build a Silo-Busting Team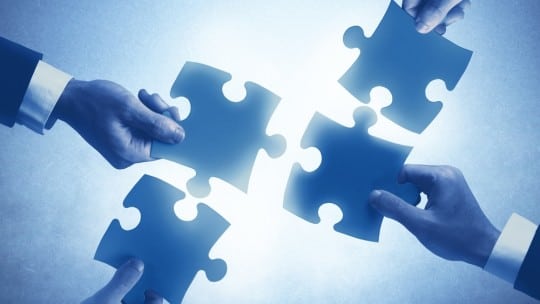 On-demand webinars are available for one year after the live webcast.
The whole truly is greater than the sum of its parts. Learn how to build integrated PR and marketing into your communications team during this 90-minute webinar.
The lines between departments that were once thought to be distinct continue to blur as the needs of both organizations and consumers evolve. Listen to this webcast to learn how to efficiently integrate your communications approach to increase consistency, customer satisfaction and your competitive edge. We'll tackle topics like delivering a consistent voice across every brand channel, developing silo-crossing KPIs and building a functional team that supports your organization's overall goals.
Speakers
During this webcast, our expert speakers explore what it takes to build a fully integrated communications team in today's rapidly evolving business environment. And what a team these speakers are: Miri Rodriguez of Microsoft, Nikki Hotvedt of Dow Jones and The Wall Street Journal and Andrea Morgan of Makovksy. Miri, Nikki and Andrea have put together a program that will offer real-world accounts and case studies of how to bring together employees from a variety of skill sets—such as marketing, PR, customer service and social media—to build a cohesive communications team.
What You'll Learn
Lead inclusive meetings that break down silos
Share internal communications with key stakeholders across departments
Prioritize and clarify roles and responsibilities
Develop overlapping goals for every initiative
Build brand assets that can be easily shared and repurposed across an organization
Leverage KPIs that encompass a variety of tactics and skillsets
Optimize an integrated team of PR and marketing members for today's communications landscape
Deliver a consistent voice across every brand channel and throughout each phase of the customer journey
Who Should Attend?
If you spend at least a quarter of your time in any of these areas, you should attend this webcast:
Community Relations
Corporate Communications
Corporate Social Responsibility
Crisis Management
Digital Communications
Media Relations
Philanthropy
PR Firms
Public Relations
Public Affairs
Research
Social Media
Register Now
Registration Fee: $399 per site - CDs available for purchase
For questions regarding this webinar, contact Client Services at clientservices@accessintel.com.
If you are having any technical difficulties or need assistance meeting these requirements, please contact our Technical Support Center at 1-866-709-8255 or click here.
Each "Webinar Only" registration comes with access to the archived version of the program for one year, the materials provided by the speakers and a personalized certificate of completion for attending the Webinar. Should you wish to retain access to the training for more than one year, the CD is also available on its own or as a package with the online access.
PURCHASE NOW On-demand webinars are available for one year after the live webcast.
Questions
Technical Difficulties
If you are having technical difficulties or need assistance, please contact:
Technical Support
tsc@talkpoint.com
1-866-709-8255
View the list of complete requirements and instructions for how to access webinars here.