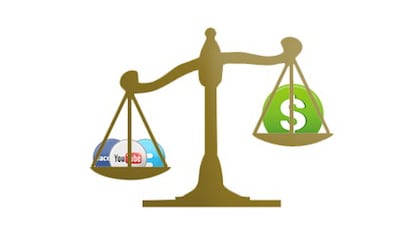 Direct communication from the C-suite can do wonders for building brand affinity and driving bottom-line impact. With the rise of mobile devices in a world where everything seems connected, social media has emerged as a premier tool for engaging customers.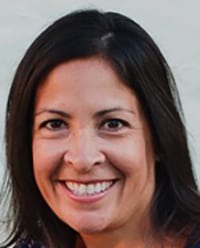 And while social media continues to grow in popularity, earning C-suite buy-in regarding its corporate use is not always simple. Whether it's a lack of knowledge or discomfort with the accessibility of these platforms, corporate executives sometimes prefer to be disengaged. But social media's powerful reach makes it vitally important for any organization or executive who wants to connect with, engage and influence their audience.
I am familiar with social media being a critical component of a company's communications strategy. With executives driving corporate messaging and serving as spokespeople for their brand, it's imperative they not only see the value in a strong corporate social presence, but also in using these tools themselves to connect directly with target audiences. From sharing their perspectives on financial results to engaging followers during live Twitter chats, executives can use several key tactics to show the value of every tweet, share, like and comment.
Here are a few tips for how you can engage your company's leaders in your social media efforts.
Work with the Willing—And Make It Easy For Them. 
To begin, travel the path of least resistance. At Cisco, we started with our colleagues who expressed an interest in supporting and participating in our social media efforts. We collaborated with these willing participants to build their own personal social platforms, as well as to incorporate them into our existing social plans. From inviting them to draft and share thought leadership articles on trending technology news topics to guiding them during live Twitter chats, we helped shape and nurture their online presence. We worked with executives' immediate teams to flag existing content or develop new content appropriate for their channels. We also encourage our executives to follow Cisco's corporate social channels to retweet or share content that resonates most with them. 
Measure and Showcase Your Successes
For those leaders who shied away from social media, we leveraged past successes to make the case for new executive involvement. With each initiative, we measured our results, compiling robust reports to share with the broader Cisco leadership team. Soon, we found executives coming to us, asking to be a part of our growing portfolio of Cisco leaders using social media.
In addition to sharing the value of social media to drive their own online personas and key messages, we deliver regular reporting to demonstrate the effectiveness of our social media campaigns. By showing how our efforts are generating brand awareness and influencing our influencers, we increase the likelihood that our next big idea will be championed.
Perhaps most importantly, we share the metrics that matter to our executives in a language that they can understand. For example, after our team live-tweeted Cisco's quarterly financial results, we delivered top-line metrics on conversation volume and sentiment, highlighting comments by key industry influencers and analysts. We also share regular social metrics around our executive team's four key communications initiatives, using their own terminology. 
Teach a CEO to Tweet
To paraphrase Confucius, teach a CEO to tweet and he may tweet for a lifetime. First, we work with our executives to identify the best social platforms for them to leverage based on their comfort levels and target audiences. Then, in a form of reverse mentoring, we teach them the basics of these platforms and collaborate with their communications managers to develop an ongoing content strategy and cadence. And while we do provide social content for our executives to share, we encourage them to use their own authentic voice with each piece of content, lending credibility and unique perspective.
Whether you're looking to build an online presence for your company executive or gain buy-in for your next creative project, it's essential to have your leaders' support. Follow these three tips and you'll be well on your way to building a team of socially-savvy, well-informed advocates.
Joie Healy is senior manager for social media communications at Cisco Systems. Follow Joie: @JoieHealy. Follow Cisco: @Cisco