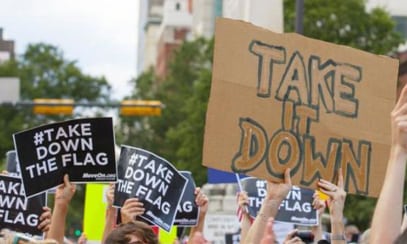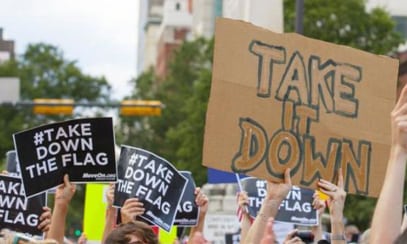 Merchandise displaying the Confederate battle flag is swiftly being prohibited from sale by major retailers in what has turned into a nationwide movement sparked by the killing of nine people at a historic black church in Charleston, S.C., last week. The retailers' messaging, aimed at an emotional public during a time when nerves are frayed, has had to be carefully crafted and considerate.
In the aftermath of the shooting, pictures of the accused gunman posing with the flag surfaced, prompting a movement to encourage retailers and governments to stop the sale and display of the flag. On social media, advocates of banning the flag rallied around the hashtag #TakeItDown.
Big brands including Walmart, eBay, Sears, Amazon, Kmart, Etsy and Google Shopping have responded in a big way, disavowing the flag and removing it from their stores. Let's take a look at how some of these brands have communicated their decision to ban the Confederate flag from sale in their stores.
As momentum continues to build around banning the Confederate flag and public pressure creates real results, retailers should brace for criticism of other products people may deem offensive.
Follow Brian Greene on Twitter: @bw_greene