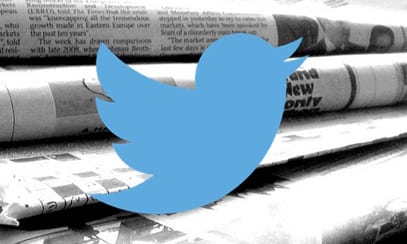 Twitter is one of the most effective tools for media outreach. Many journalists will respond to direct messages through Twitter faster than any other channel, and the service can also give you an indication of whether a journalist is at his/her desk and what he/she is doing that day. Any good media pitch delivers a succinct news angle, and writing a message that fits in Twitter's 140-character limit is a great way to boil down your pitch to its essentials.
At PR News' upcoming Media Relations Next Practices Conference in Washington, D.C. on December 11, Brenda C. Siler, associate state director of communications at AARP's DC State Office, Dennis Wharton, executive vice president of communications at NAB and Johna Burke, EVP at BurrellesLuce, will discuss how to build relationships with journalists on Twitter.
Ahead of the conference, here are some essentials for connecting with the media on Twitter, courtesy of Allie Gray Freeland, PR director at iAcquire:
Make sure your Twitter profile is complete. Your profile should contain your professional title, industry, interests and a nice headshot. Pitch on your individual Twitter account versus your organization's Twitter account.
Establish yourself as a thought leader. Before you pitch any sort of media, make sure that your Twitter feed is active with industry news and valuable information for your sector.
Create media lists through Twitter lists. This way you can organize all of your targets in one area.
Engage with the journalists on your Twitter media list. Retweet their stories, congratulate them when they get promoted, comment on a good piece of content they've written. Such communication not only sustains a relationship but also helps you stay top-of-mind.
Once you've socially engaged with the journalist, pitch them. Send them a 140-character tweet brimming with your brand's personality and include a shortened link where they can find more information. If space permits, end with a brief call to action.
Follow up. Follow up via email or another brief tweet if they haven't engaged with your message three to four days after the initial tweet.
Follow Brian Greene on Twitter: @bw_greene