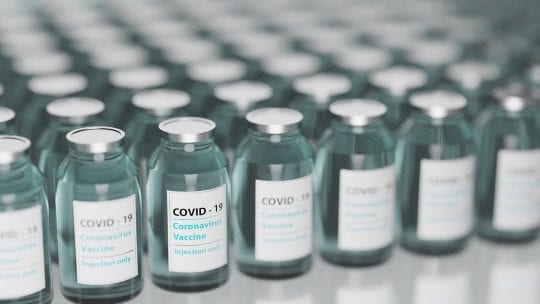 The pro-vax conversation volume grew 8 percent on Twitter in March and April, whereas the neutral-vax community's fell 16.2 percent as its members made decisions and took a side, a new study shows.
The study examined more than 2 million posts published in the United States between Nov. 2020 and April 2021. 
Other findings in the study reveal not only the divide in conversation among the pro- and anti-vax communities, but spikes in topical information. Other highlights: 
#Covid19 was the most popular hashtag, at 33 percent, as of April 30, 2021, with pro-vaccination hashtag #getvaccinated reaching the second-highest number of conversations, at 14 percent.
The main misconception about the vaccine is that it alters recipients' DNA. 
While these trends are no surprise to some, the study provides insight into audiences and audience listening as well as information useful to brands. These data likely will become increasingly useful with the CDC's guidance relaxing masking for vaccinated Americans.
Trader Joe's, Starbucks, Target, Walmart and several other big-box stores waved their mask requirements for vaccinated customers after the CDC's May 13 announcement. This may cause concern or confusion for some shoppers, making the vaccination messaging that much more important. 
Consulting firm LLYC conducted the Vaccine Conversation Trends Study.
Francisco Marquez, LLYC's Washington, D.C., office director and the study's leader, touted the importance of messaging points when it comes to disinformation.
"As the vaccination program accelerates across the country, so does the misinformation surrounding it," Marquez said.
Indeed, one dozen people reportedly are responsible for the bulk of vaccine misinformation online, the Center for Countering Digital Hate says. 
"We wanted to understand the threat of COVID-19 misinformation, which is what led us to undertake this study," Marquez added. "Our findings can help policymakers on the regional and federal levels, as well as interested private parties, create strategies to address the vast amount of vaccine misinformation in our country." 
Indeed, a Harris Poll survey of vaccine-hesitant Americans found they believe in a slew of inaccurate vaccine side effects. These include death, migraines, high blood pressure, DNA alteration, cancer and infertility. In addition, they fear blood clots, which sometimes are actually a complication from some vaccines.
The LLYC study also revealed interesting conversation demographics from Twitter. It found that just 40,00 profiles led 33 percent of the Twitter vaccine conversation. These "power profiles" reach hundreds of millions of users and did not include vaccine laboratories or pharmaceutical companies.
It's important to remember that the study doesn't reflect all social media platforms, but Twitter in particular.
The study showed scientists and journalists led the online pro-vaccine community. They focussed on official government statements.
On the other side, the online anti-vax community included lawyers, and again, journalists. Women raising concern over vaccine side effects during pregnancy drove the conversation of this sub-community. 
Demographics also played a role in the LLYC study. It found while most U.S. Hispanics in Nov. 2020 doubted and feared the vaccine, by April 2021 much of the community was pro-vaccine. 
"Regarding the Hispanic community, increasing content in Spanish is key to have engagement from a historically vulnerable community," Marquez said. "We have definitely seen an increase of Spanish content in the last two months."
With reopening for much of the country on track for this summer, and proven vaccination guidelines distributed, COVID-19 vaccine conversation doesn't look like an online topic that will go away any time soon. As more businesses and destinations may require vaccinations (sporting events, concerts, travel), it's imperative they monitor the social conversation.
"I think first and foremost brands that are in the healthcare or pharmaceutical sector can do their share to empower local leaders in the digital space that have credibility with their communities and help debunk myths," Marquez said.
LLYC plans to monitor reaction further.
Nicole Schuman is senior editor for PRNEWS. Follow her @buffalogal