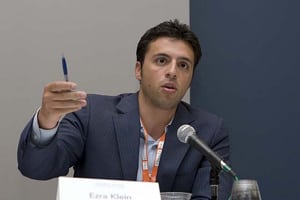 Media companies are investing a lot of resources into online news ventures lately. Former Washington Post journalist Ezra Klein, for example, who made Wonkblog one of that site's most popular features, will now be starting a general-news site for Vox Media. Capital New York, a companion site to Politico, is expanding its offerings in 2014, and former Wall Street Journal technology columnist Walt Mossberg is now taking part in an online tech news venture for NBCUniversal, called Re/Code.
Trends indicate that the proliferation of news websites will not diminish any time soon, and that's good news for PR professionals. More news websites means more opportunities to get your content in front of readers. However, additional avenues for content also means a more crowded field to compete with for the attention of journalists. So, you will have to be more creative than ever when it comes to pitching journalists.
Here's a reminder of some of the things you can do to increase your prospects with the media:
Offer great content. Your story has to be unique in that it offers readers something they don't already know, has a hook that makes readers challenge their perceptions and answers the all-important "So what?" question.
Know who you're pitching. Learn and understand the reporter you're contacting with your story. Know his or her beat, and read some of the recent stories the journalist has written to see if your story has already been told, or if you can offer an angle that the reporter has not previously explored.
Keep your pitch short. Journalists are notoriously pressed for time, so email subject lines must be short and contain only the information that will make a journalist open your email. The body of your email needs to be concise and to the point. Add information that enhances your story and avoid promotional puffery. But keep it to 150 words.
Add a call to action. Don't let your pitch end with a simple "thank you." Offer to send the reporter more details and add a quick note that you will follow up on a specific date in the very near future.
Remember, journalists are often long on work and short on sleep, trying to move mountains with scant resources. In short, they're a lot like you. So be nice. And be honest. And follow up via telephone. It's these little human touches that can cement a working relationship with the media and bring untold benefits down the road.
Join us to learn more about pitching media at the PR News' Writing Boot Camp in San Francisco on Feb. 4. 
Follow Richard Brownell: @RickBrownell