With college acceptance season just around the corner, universities nationwide are revving up their marketing programs in order to attract top talent. But Generation Z applicants can be tricky customers, especially given their frequent use of authentic, in-the-moment modes of communication (Snapchat, Instagram, live streaming, etc.).
So what's the secret sauce for injecting authenticity into today's competitive college market? A solid influencer program, according to some.
Take University of California, Berkeley. Its influencer network was launched as a fundraising tool for an annual giving program, but can be seen successfully at work in various forms on its website and on social media (check out this video featuring current students on UC Berkeley's Facebook page, which reeled in upwards of 43,000 views). But how to find the right ambassadors for the school's messaging priorities?
Christina Sponselli, director of social media at University of California, Berkeley, says she seeks out influencers with "pride in their alma mater. For some people it is the ground-breaking research, for others it is technical advancements or reading the accomplishments of other alums." This school spirit is widely represented throughout Berkeley's social media presence and web assets, and helped the school raise millions for academic and sports programs during its annual giving event.
PR News sat down with Sponselli to get a sneak peek of UC Berkeley's influencer recruitment and relationship-building strategy. Sponselli will be speaking at length on influencer marketing at PR News' Digital Summit on Feb. 24 in Huntington Beach, California.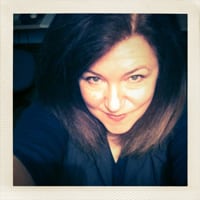 PR News: Can you tell us about an influencer campaign you worked on recently?
Christina Sponselli: We have an annual 24-hour fundraiser, Big Give, that precedes our historic football game, Big Game, with Stanford. Our advocacy program, Cal Ambassador Network, is an effective and efficient method of helping driving awareness before the Big Give and excitement during the 24 hours of giving. This is the third year of both the Big Give and the Cal Ambassador Network, and we continue to tune and improve on ways to keep both programs relevant, effective, and fun.
PR News: What should PR professionals avoid when courting influencers for a campaign?
Christina Sponselli: Voices that are not authentic or don't truly know the audience they hope to influence.
PR News: When an influencer isn't meeting expectations, what is the best way to communicate that they need to step it up?
Christina Sponselli: Understanding their motivations for sharing your content, making sure your technical tools meet their needs and ensuring the timing of your content is relevant to both your influencers and their audiences.
---
Interested in learning more about influencer relations? Register for PR News' Digital Summit Feb. 24 in Huntington Beach, California  for a deep dive into influencer marketing, live streaming, video campaigns, proving ROI on social media and more.
---
PR News: Do you think influencers should be paid, or should there be some other exchange of resources (promoting each other on social, networking etc.)?
Christina Sponselli: That decision needs to be part of your overall strategy and should be revisited on an annual basis.
PR News: What should organizations look for when vetting influencers? How do you know if an influencer will be a good fit for your organization?
Christina Sponselli: Read their posts and research their online presence. Is this the person you want involved in promoting your organization or products? Conduct a survey when they register to help each of you determine if it is a good fit.
Follow Christina: @sponselli