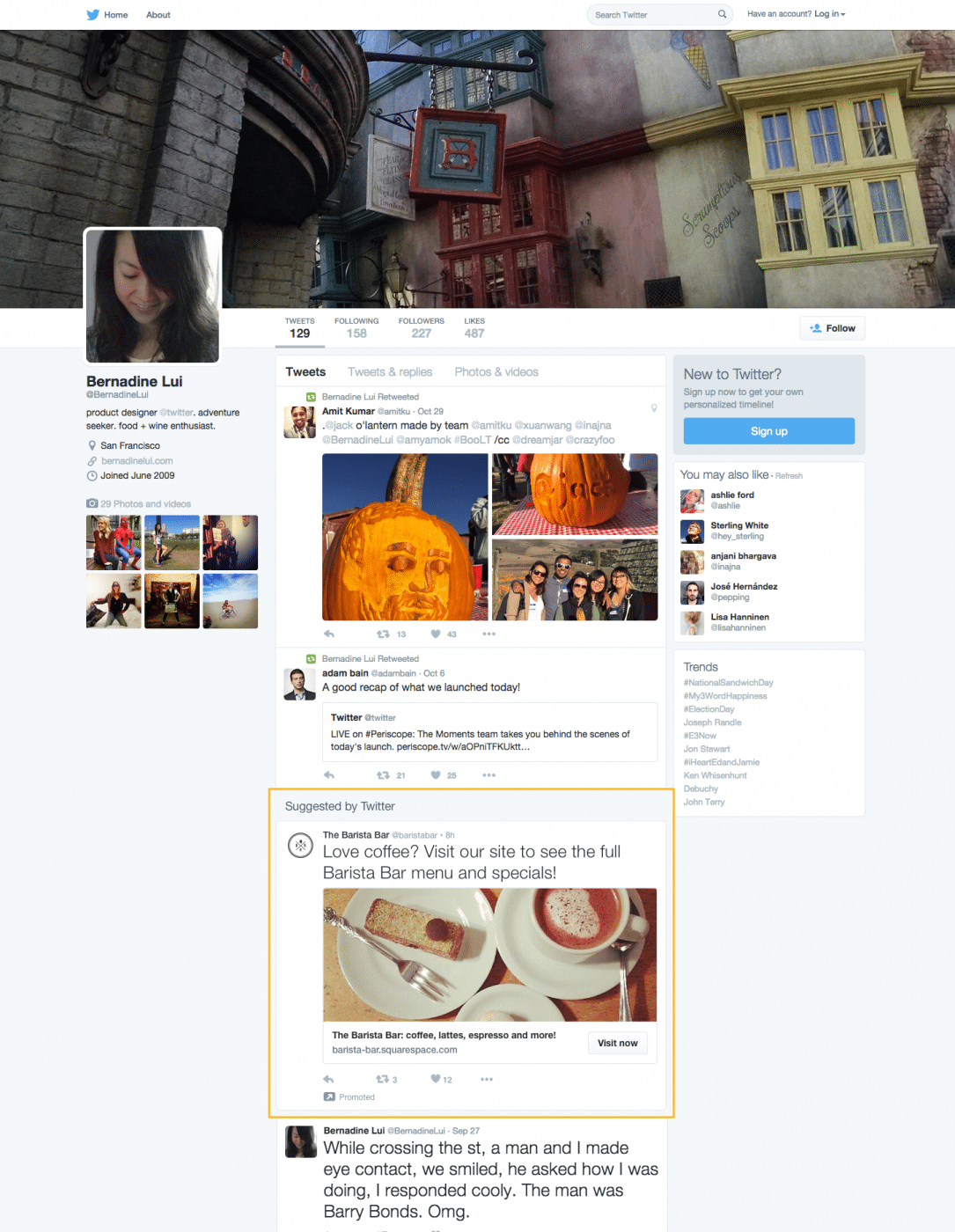 Promoted Tweets will now be seen by Twitter's logged-out audience of more than 500 million users, the company announced in a blog post Thursday.
In an attempt to generate revenue from other sources than its 320 million monthly active users—a number the company is struggling to increase—the move looks to capitalize on its large audience of users who don't have Twitter accounts.
The microblogging network has been trying to find new ways to include in its business plan those who see Tweets through Google search results, other apps and on television.  This extension of Promoted Tweets could be a big win for the company, but its implications are even greater for PR pros.
By expanding its advertising program to include what the company calls "the total Twitter audience," communicators will begin seeing their efforts get in front of more people. But even though half a billion more sets of eyeballs is great, how can PR pros target specific audiences if Twitter doesn't have any information on users lacking accounts?
Previously, targeting Promoted Tweets was pretty straightforward. The company knows what logged-in users are engaging with, whom they follow and what they tweet about.
Targeting to Twitter's passive audience will be all about context, according to re/code. While the company may not know what an individual user likes, it will know how that user came across a specific tweet. The new Promoted Tweets will target through analyzing search data by looking at what a person inputs into Google or the app's search function that brought them to a Tweet.
At this time, Promoted Tweets for logged-out users will not appear across the entire platform.
"Initially this test will support campaigns driving website click or conversions, or video views," said Revenue Product Manager Deepak Rao in the company's blog post. "To start, these Promoted Tweets and Videos will appear on profile pages and Tweet detail pages on desktop web only."
Follow Mark: @MarkRenfree