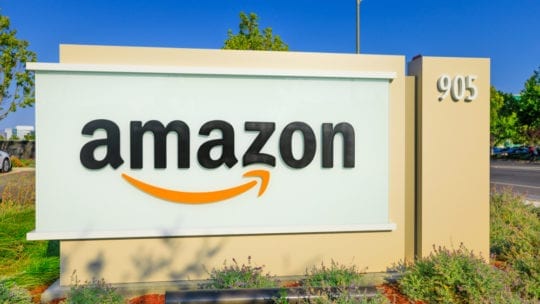 It's certainly a brand's prerogative to refuse comment on important issues. Social media has ushered in an age of transparency, which makes the "no comment" response seem particularly out of touch. Still, sometimes refusing to comment helps to defuse a story. And in this noisy news environment, maybe the story goes away, almost unnoticed. Sometimes.
We're also living at a time when some consumers desire a human connection with brands. So, again, "no comment" harkens back to a different time, when executives didn't need to worry about consumers having a platform to dish dirt about their companies. Social media changed all that.
Just Do It, Silently
Still, there are more than a few companies that refuse to comment about significant business issues. Sometimes they are the largest companies in their category. It sometimes seems as if they feel their size entitles them to do what they wish without explanation.
The most obvious example is Nike. Several months before its hugely successful Colin Kaepernick narrative, which bowed in summer 2018, Nike was enmeshed in scandals.
Sports trades covered the Nike stories extensively. The scandals received sporadic, though excellent, mass media coverage. The coverage was excellent since it required extensive sleuthing. With Nike saying next to nothing when senior executive after senior executive left the company in March and April, reporters had to dig to unearth the story. As a result, most of the material was fresh and compelling.
Empowered Women
It came out that Nike harbored a sexist culture that not only disrespected females, it also hurt their chances of rising up the ranks. Adding to that was a lack of ethnic diversity in Nike's higher levels.
The situation started to come to light when word leaked about that a group of frustrated female employees organized a survey about Nike's treatment of women. A package containing completed surveys landed on Nike CEO Mark Parker's desk on March 5. Not long after, male heads started to roll.  Trevor Edwards, considered Parker's heir apparent, was among those who departed.
Nike said next to nothing about all this. Then, in April, a memo that Nike H.R. chief Monique Matheson wrote to employees was leaked to prominent news outlets. The memo whacked Nike's record on diversity. In May the NY Times had enough material to go in depth with a story. It wasn't pretty.
The obvious PR takeaway is that, when you choose to forego transparency, someone else will be glad to tell your story for you. Of course, you might not agree with their version of your narrative.
Just Do It, Don't Explain It
The most recent no-comment scenario comes from Amazon. Two weeks ago, thousands of Amazon partners received a terse note that said Amazon was halting orders for their products. In some cases, Amazon was shutting their accounts all together, as reported by Recode.  "The out-of-nowhere move left some vendors reeling, searching for answers on why their business with Amazon changed drastically overnight," Recode's Jason Del Ray wrote. No answers were offered.
In response to an inquiry from Recode, Amazon offered the following non-response response, "We regularly review our selling partner relationships and may make changes when we see an opportunity to provide customers with improved selection, value, and convenience."
Don't Tell Your Story, Let Others Just Do It
Since Amazon wouldn't say why it made this move, there was room for others to tell the brand's story. One theory suggests the move was part of a larger initiative to stop counterfeiters. Another holds that it's more profitable for Amazon to have smaller partners sell wares on its Marketplace site. Without a comment from Amazon, we really don't know. More than that, thousands of merchants don't know either.
As Andrea Leigh, a former Amazon executive said in the Recode article, "Other retailers might have taken a different approach from a communications standpoint."
Another no-comment example from Amazon this week also involves partners. Previously, the online giant required third-party merchants to price their products lower on Amazon than anywhere else, such as on eBay. Amazon eliminated that requirement in  its contracts yesterday (March 11), the Verge reports. Again, Amazon refused to comment.
Senate Storyteller
The above-mentioned PR adage about someone else telling your story was proven again. Sen. Richard Blumenthal, Democrat from Connecticut, did the honors.
"Amazon's wise and welcome decision comes only after aggressive advocacy and attention that compelled [it] to abandon its abusive contract clause," Blumenthal said Monday. "I remain deeply troubled that federal regulators responsible for cracking down on anti-competitive practices seem asleep at the wheel, at great cost to American innovation and consumers."
That's probably not the way Amazon wanted its policy change explained.
Seth Arenstein is editor of PR News. Follow him: @skarenstein