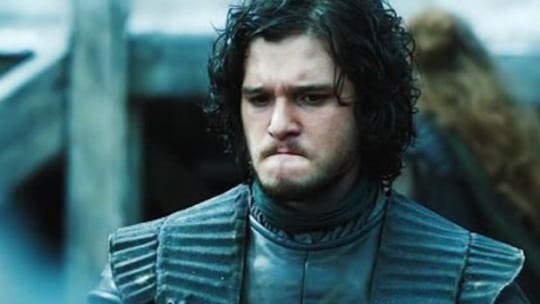 We congratulate the PR profession for its good work with numerous awards programs and in updates on this site. A balanced view dictates we call out moments when communicators act unethically and  criminally. Unfortunately, this week is one of those times.
The week's most direct blotch on PR's reputation stems from the tumult around Ronn Torossian. An ardent disciple of earned media, Torossian is a well-known, highly successful NY PR exec. His firm, 5WPR, is a celebrated and powerful indie.
He's also a prolific writer, contributing posts about PR crises and advice on a wide variety of topics to industry sites. In addition, he's often a panelist at trade events.
Full disclosure: Torossian was a panelist during a PRNEWS crisis event in 2019. And he's written numerous posts for prnewsonline.com over the years. His last post was nearly 2 years ago.
Moreover, he's collected numerous accolades. For example, the American Business Awards named him Entrepreneur of the Year in 2020. Last year, Crain's NY honored him. Ironically it's an article in Crain's NY this week that's causing him and the industry headaches.
Praise and Bury Him?
The Feb. 16 Crain's NY story claims Torossian owned a news site covertly. He used the site, Everything-PR, to run stories that praised his firm and bashed rivals, Crain's NY says.
In addition, he posted stories on it that lauded those he represented, the Crain's NY article also claims.
If true, he could face FTC penalties for endorsing 5WPR while failing to disclose that he owned the site. Moreover, law suits from those he attacked could follow. Groups that honored Torossian could rescind their awards and, perhaps revoke his membership. The FTC might mandate Everything-PR affix disclaimers on articles.
At a time when the scourge disinformation
[Editor's Note: As you'll see below, Torossian, under pressure today (Feb. 18) apologized for some of the claims in Crain's NY's story. In addition, Crain's NY reports the About Us page at Everything-PR now says 5WPR owns the site.]
'No Comment'
Torossian "declined to comment" for Crain's NY's Feb. 16 story.
The article, by veteran media reporter Keith J. Kelly, which also ran in Ad Age, says Torossian denied for years that he owned Everything-PR. Torossian, the article says, bought it in 2014, for $2,500.
Touting His Firm
Torossian essentially deployed Everything-PR as a bully pulpit, covert brand newsroom and illegitimate third-party endorsement vehicle for 5WPR and himself, the article says. Indeed, the pinned tweet on Torossian's Twitter feed touts his book, "For Immediate Release," with glowing quotes from reviews, including one from Everything-PR.
Another example of how Torossian manipulated the site for reputation purposes is illustrated in the Crain's NY article. It cites an Oct. 29, 2020, story posted on Everything-PR that reviews crisis-management firms. It claims Torossian's 5WPR "is known as [a] street fighter, an agency 'in the know' with the ability to turn stories around. There is no more aggressive PR crisis...agency in the United States than 5WPR."
Another item cited in Kelly's article involves Pornhub, a 5WPR client. An Everything-PR article reads, "Pornhub has brilliant PR...their PR Agency in the U.S. is 5WPR." Pornhub now is a former 5WPR client.
Torossian, Crain's NY says, also used the site to smack competitors anonymously. One of those on the receiving end of a negative story is PR pro Ken Frydman, who heads Source Communications. After  beating 5WPR for a contract, Frydman alleges he was the target of a "hit piece" on Everything-PR. "We cannot in good faith recommend" Source Communications, the Everything-PR article reads.
Fake Bylines
In addition, the Crain's NY story notes several Everything-PR articles ran under fake bylines. Frydman claims a negative story about him carried one.
Moreover, Crain's NY quotes the former owner of Everything-PR, Phil Butler, saying Torossian removed Butler's and his wife's names from archived articles. Their names were replaced with fake bylines, Butler told Kelly.
Several fake-bylined articles were removed from the site recently, Crain's NY reports. In addition, it notes that after recent coverage of Torossian in the Daily Beast, the New York Times and the New York Post, "all the fake byline names were erased." They were replaced with By EPR staff.
The Crain's article also mentions another media swirl around Torossian. A report in the Times said Torossian was a close ally of new NYC mayor Eric Adams. The same report, though, mentioned Adams  distanced himself from the PR pro recently.
Last, the Crain's NY article also hints at a difficult work culture at 5WPR. It points to a Torossian byline on the Everything-PR site (Nov. 1, 2019) urging PR leaders to be "open and respectful, yet transparent." However, Crain's notes former 5WPR employees claim "they were subject to belittling comments, verbal abuse and ridicule while there..."
A 'Stain' on PR
As we were preparing this post, fallout from the Crain's NY story ignited. The board of PRSA-NY, the NY arm of the PR trade group, issued a scathing condemnation of Torossian's activities.
The PRSA-NY board's statement reads:
We strongly condemn his and his firm's direct role in perpetrating disinformation while pretending to be a legitimate industry news site."
The Apology
Another Crain's NY article, published today (Feb. 18), details the board's condemnation. The article also contains an apology from Torossian. "I regrettably did not reveal that I operated the site. I was wrong...For this lack of transparency, I apologize," Torossian said.
In addition,  Torossian says he "published op-eds in my name" on the site. The apology ignores Crain's NY's claims of fake bylines. Torossian also fails to mention Frydman or other victims of his alleged attacks.
Frydman says Torossian's apology is unacceptable and insincere. Torossian is "only now acknowledging his ownership and operation of Everything-PR...because he just got outed by Crain's and condemned by" PRSA-NY, he told Crain's NY.
Torossian is not a PRSA member.
Similarly, a Torossian apology mentioned in a PR Week article, also on Feb. 18, omits mention of fake bylines or attacks on competitors. "Almost 20 years ago, at the age of 28, I started a company out of one room," PR Week quotes him as saying. "While building a business, I have made many mistakes and have had missteps including ethical lapses and errors in judgment. I apologize."
In addition, the apology seeks to shield 5WPR from his Everything-PR activities. "Everything-PR was a personal initiative," the apologies in Crain's NY and PR Week say.
Angels and Cowboys
The other communication-related examples in this cringe-worthy week aren't PR-specific, but involved PR pros. Both examples come from the sports sector.
Now-former Angels communicator Eric Kay was found guilty this week of supplying drugs to Tyler Skaggs, 27, a promising pitcher. Skaggs was found dead in his hotel room in 2019. Kay faces 20 years to life in prison.
The other incident involves Dallas Cowboys veteran SVP, PR and communications Richard Dalrymple. ESPN reports the team quietly paid $2.4 million to 4 Cowboys cheerleaders who allege Dalrymple filmed them on his mobile phone as they changed in their locker room in 2015.
No Evidence
The team investigated and told ESPN it found no evidence Dalrymple filmed the cheerleaders. It does not deny he entered the locker room, however.
Dalrymple issued a statement denying the allegations. He also denied, as did the team, claims he took up-skirt photos of a Cowboys SVP, Charlotte Jones, who is the daughter of Jerry Jones, the team's owner.
Update: Feb. 18, 4:30pm ET: HPRA US president Sonia V. Diaz issued this statement:
"Given the rampant nature of disinformation that has plagued Black and Brown communities and threatened our democracy and our ability to effectively respond to a public health crisis, the public relations industry has a paramount responsibility in ensuring the integrity of information that is disseminated and in retaining the confidence of the general public. The Hispanic Public Relations Association is appalled by Mr. Torossian's actions and calls upon the industry as a whole to denounce this egregious behavior, which stands to threaten the viability of our profession."
Update: Feb. 21, 11am ET: Some PR crisis pros advise remaining relatively quiet after issuing an apology. Torossian is not taking that route. Instead, he appears to have resumed his cadence of issuing releases.  A Feb. 19 release on PR Newswire discusses his take on Peloton's recent PR crises. In another release, dated Feb. 20, Torossian names his favorite marketing podcasts. He lists great PR quotes in a Feb. 21 release.