Omni-channel marketing is no longer the buzzword du jour. It's time to dispel the confusion over what it is and adapt to the new world it's creating for public relations practitioners. Forward-thinking, modern clients and CMOs consider it the future and you should, too. But it means you'll need to adapt (again) to thrive.
First, omni-channel means that all marketing channels (including PR) are in service of the shopping moment—on or offline—and increasingly allow touchpoints to be a commerce opportunity. Since consumers are now engaging with brands everywhere (online, mobile, social, etc.), they can buy products and services everywhere. Each touchpoint should be consistent and complementary, providing a seamless experience, regardless of the channel or device.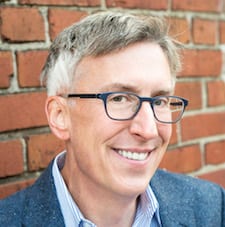 Omni-channel is often confused with holistic or integrated marketing communications. It's different. While successful omni-channel marketing relies on holistic and integrated marketing practices to work, an omni-channel approach ensures that each platform and device a customer will use to interact with the company is then used to deliver an integrated experience to sell a product or service.
Omni-channel is not a new term that means multi-channel. While all omni-channel experiences will use multiple channels, not all multi-channel experiences are omni-channel. A brand can use mobile marketing, social media and its website effectively, but it doesn't provide consistent messaging across each of these channels, it's not omni-channel.
So, what is the relevance for public relations? Since omni-channel marketing has the capability of moving the needle like no other platform, expect marketers to rapidly adopt it. This means PR practitioners need a new mindset focused on selling directly to consumers. This has not been the norm. Our profession is built on generating ideas, stories, content and third-party endorsements that influence consumers' buying behaviors. PR practitioners increasingly oversee major components of the marketing pie (paid, owned and earned), but we now need to consider creating a buying experience with each strategy. Fortunately, we're well-equipped to take this on. PR often leads the owned media components and is rapidly inserting leadership surrounding the paid media pie where consumers can be reached.
How do you take on this new mindset? Think more like a client, for one thing, as though you have a stake in the company. Here are other steps you can take.
1) Get rid of your destination mindset. It's no longer about driving consumers somewhere to buy a product. You need to bring the brand experience to them wherever they are and inspire them to buy. Consumers expect to be able buy at every touchpoint (not just brick and mortar, a website or call center), on their time and their terms.
2) Assume a design-thinking approach and walk in the consumers' shoes. Look for their problems and help them solve these problems. When you combine this approach with the customer journey, you're not just understanding the path to brand and/or purchase, but also how you can create more innovative and modern brand experiences that move people to purchase faster.
3) Break down the silos internally and with other agency partners. Senior PR pros are often uniquely positioned to help break down the walls, both in the consumer experience and in a client's organization, since they often sit within the C-suite, decision-making table and can affect change across the spectrum. And, if you really position your work, thinking and goals around a human-centered approach, a lot of division will dissolve on its own. The more we blur the lines for clients and see how all things are related, the more everyone wins.
Tom Lindell manages Exponent PR, Colle+McVoy's PR partner.