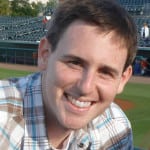 It's a given that video is critical to getting out your brand's message. Is it possible to make high-quality video on a small budget or perhaps no budget at all? And can you optimize your video for search and craft a distribution strategy?
For help with these questions we turned to Tod Plotkin, principal and founder of Green Buzz Agency, who will address these issues and more during a session of PR News' Boot Camp, Google for Communicators, Dec. 10, in Washington, D.C. Here's what he told us.
Is it possible to create quality video without spending too much money?
"The biggest difference between TV and major film versus corporate video aesthetically is the amount of movement in the camera. Many corporate videos are static, locked down on a tripod. Yet for roughly $80 you can buy a monopod, which you can attach to the camera to get more movement on the shot while keeping it stabilized. Other important techniques to increase engagement in your content include slow motion or time-lapse footage. In both cases you are disrupting the video's normal pace, which forces the viewer to stay engaged with the content. Both time-lapse and slow motion footage can be captured with most any camera."
What about optimizing video for search?
"Obviously it's important to make your video easy to discover. The first step in getting discovered is to show up in the right search results. Find out which keywords people are searching in relation to your topic by testing them in the YouTube search bar. You can even check your Traffic Sources Report in YouTube Analytics to see what keywords people are using to find your video and adjust accordingly. The next step in optimization is to create an interesting thumbnail and title. Design a thumbnail that is eye-catching, but can also be seen on a tiny screen, since so many people are using mobile phones to search. Craft an engaging title that hooks your audience without misrepresenting the content of your video. Include keywords and intrigue potential viewers. Tempt people to click!"
Can you make some recommendations about identifying an audience and developing a distribution strategy for video? 
"YouTube Analytics reveals the demographics of your audience, its age, gender and geographic location. But identifying your audience takes more than just looking at numbers; you want to see who is engaged and who is sharing your video. This will help when developing a distribution strategy. Is your video easy to sum up, does it catch the attention of viewers, does it stick to popular topics, and most important, is it easy to share? Distribution on YouTube depends a lot on viewers building a community and sharing videos, so be sure that your audience is aware that you have uploaded a new video: comment, share, post, tweet. Make your video known."
Follow Tod Plotkin: @Plotkint
Follow Seth Arenstein: @skarenstein