For some communicators, conventional PR wisdom maintains that a brand should keep its head down during a crisis, focusing on containing internal issues and speaking to as few media members as possible. This is not always the best course of action, though.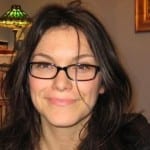 A sound media relations strategy can not only mitigate your crisis once it becomes external, but also help educate your audience and retain brand trust. Kaelan Hollon, VP of global and content protection communications for the Motion Picture Association of America, will share media relations strategies for crises during her session at PR News' Media Relations Conference, going down Dec. 6 at Washington, D.C.'s National Press Club.
Ahead of her session, Hollon shared tips for keeping cool with the media when crisis befalls your organization.
Trade media contacts can help tell your story to general interest reporters
During a crisis, using the relationships you build with trade reporters is critical, as they understand how your organization fits into the industry at large.
"They get your industry, and you don't really have to explain," says Hollon. "Especially if you work in a complex industry with a lot of regulatory concerns, they can help you tell that story in a strong way. Those stories, where someone really understands the regulatory and legal parts of your industry? You can use those stories to help educate reporters who are covering an entirely different beat, because they're going to play catch up, and they need to know it quickly."
Hollon says that the decline in trade reporters, and outlets, should be all the more reason for communicators to build relationships with the prominent journalists covering their industry.
Build out brand voice during the good times and it will be there when you need it
The biggest revelation in this week's NYT expose on Facebook's efforts to mitigate crises was that the brand was two faced—Zuckerberg went on his "listening tour" and promoted videos about how the platform wants to do better, while Sheryl Sandberg aggressively lobbied against regulation. In short, the platform's socially conscious, liberal facade was inconsistent with new revelations of its behind-the-scene actions.
Consistent communications about crises as they were happening that matched Facebook's brand voice would have drastically improved the optics of its debacle. Instead Facebook employed a "delay, deny and deflect" strategy.
"When organizations make the mistake of considering communications as a 'nice to have' instead of a 'must have' is when you see things start to go really awry," Hollon says. "Whenever communications is your afterthought, your entire brand narrative is an afterthought, too."
Instead, she stresses that communications must be consistent with how your company reacts and its values. "And it's not just issuing press releases," she adds, " it's considering what your digital channel strategy is. Let's say, for instance, there's an issue with a product and you have a Twitter channel that you only update once every two weeks with middling to poor content. Suddenly, when you may need to issue something proactively, the whole brand narrative looks off. You've not been consistently communicating a brand narrative through that channel, and now you need to say something publicly."
Pivoting to pivot tables lets you know who owns what in your crisis plan
Your organization may have a media spokesperson, but are you ready in advance to dole out talking points for the variety of crises that may come your way? Hollon says that making a living  pivot table, a sort of "if this/then that" document, will make you seem calm and organized when it comes time to speak on your crisis externally.
"When you can get messages, responses or response planning prepared for certain typical crises, it makes the process go much faster," she says. "People know who's exactly approving what messages and why."
These pivot tables equate to basic game theory, with a strategy mapped out for each foreseeable variation on a crisis. "In each step of the process I demarcate who are the approvers and who the critical parties are, so people know who to be including from a functional perspective for each type of crisis," Hollon says. "It prevents a compliance issue from market access or legal. Just make it very clear which functions are involved in each type of crisis, and what their roles are."
She also contends that the nature of crisis means these pivot tables are living, fluid things that will always be evolving. "There are a lot of different variations from what you think may happen," she says, "but getting people thinking through it and talking through it with this table saves so much time at the end of the day and in the heat of the moment. Communications can sometimes fall by the wayside when people are worried about congressional investigations, things like that. You know, little things."
Follow Kaelan: @kaelanhollon
Follow Justin: @Joffaloff