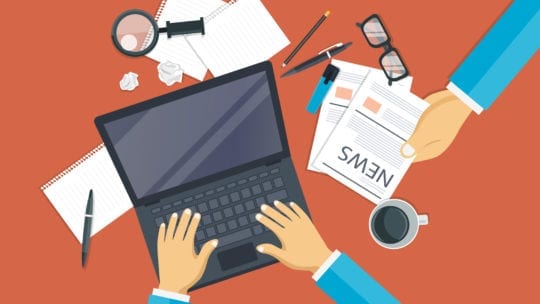 For all the sometimes contentious back-and-forth between PR pros and journalists, both types of communicator share some similar goals when it comes to getting a story published. Similarly, both roles share a need to master artful pitching, and knowing what an artful pitch looks like.
Christine Benton, EVP, West Coast at BCW, and Nati Katz, SVP of the tech practice at BCW, are presenting a unique spin on the traditional pitching workshop at this week's PR News Writing Bootcamp, which will take place on Wednesday, Nov. 7th at The Yale Club in NYC.
As part of the media pitch writing clinic, Benton and Katz will conduct an interactive "Shark Tank", calling on attendees to give a one-minute-long elevator pitch demonstrating knowledge of the tips and tricks that they will share earlier in the session.
Chief among those tips is minding audience. This means the PR pros getting the highest return on their pitches know what it means to think like a journalist.
Here's a sneak peek of the team's presentation, wherein they stress the importance of considering reporters' interests. Exclusivity and timeliness fall under two of the six eternal news values—proximity, prominence, timeliness, impact, conflict, and human interest.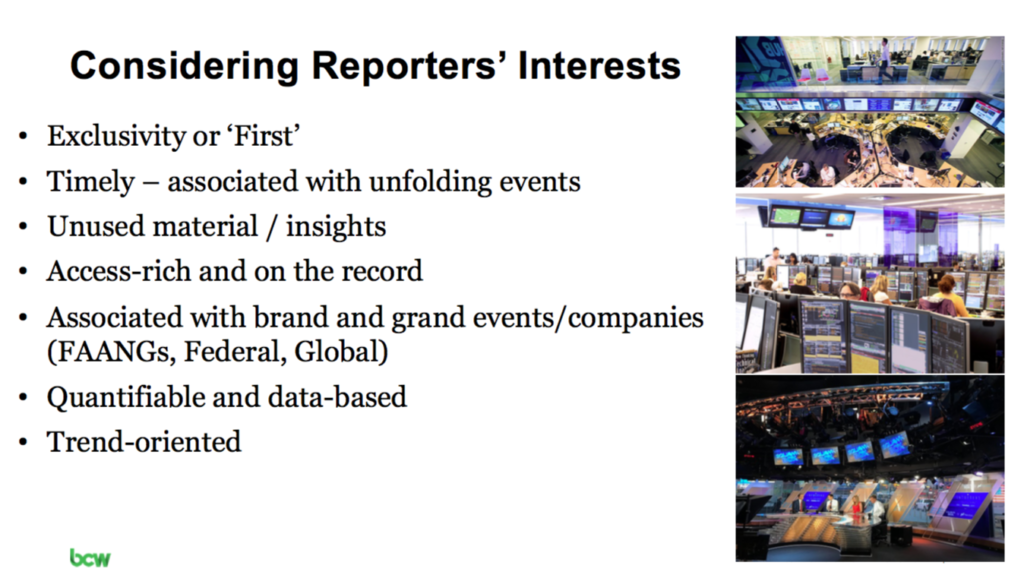 While considering reporters' interests is all well and good, Benton and Katz also plan to stress the importance of implementing some strategy and decorum when pitching via email or phone. Some of those strategies include an artful name drop (which should be deliberately placed to make you sound smart, but not too cloying or desperate), a promise of early access, all necessary resources for the journalist to make a decision right there in the email body, and a steadfast, thorough plan for following up.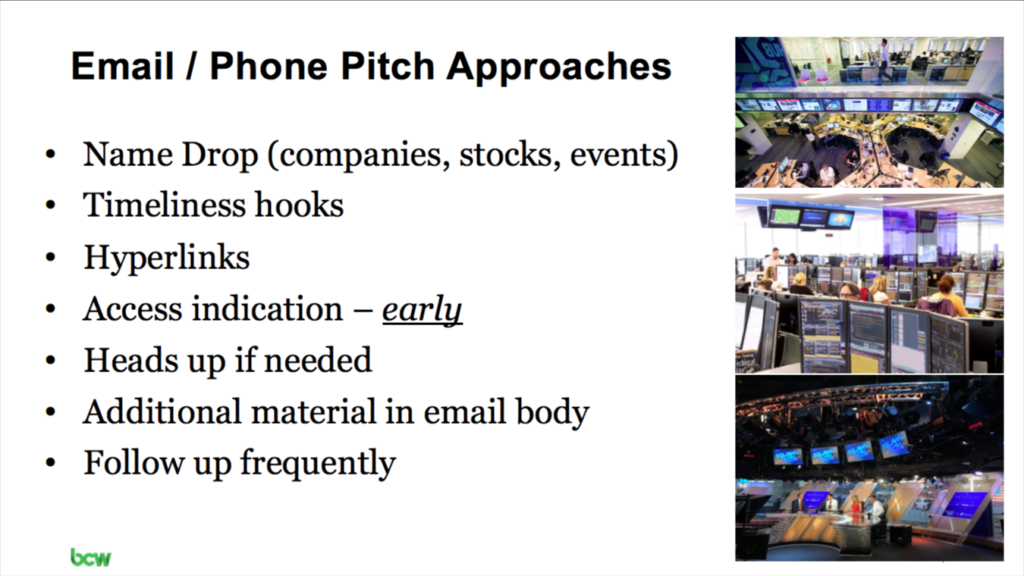 Follow these tips and your pitches will be better primed for success by the time you hit "send."