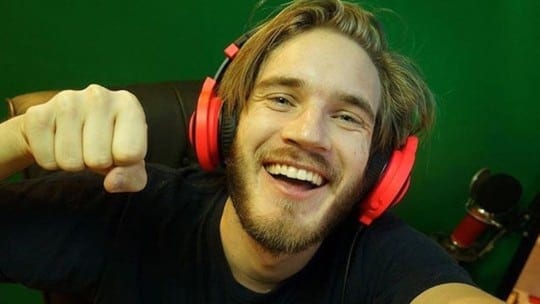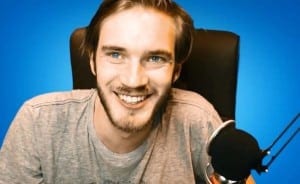 For Whom The Bell Tolls: We told you Aug. 29 about the likely expulsion from Britain's Public Relations and Communications Association of Bell Pottinger for its sleazy campaign that played on racial divisions in South Africa, as noted in Katie Paine's Image Patrol (PRN, July 17, 2017). As expected, PRCA's sanctions came Sept. 4, resulting in scores of Bell clients jumping ship, including British banking giant HSBC. CEO James Henderson resigned September 10. At our press time Bell reportedly was about to fold.
News Bits: For the first time in the history of the respected Pew Research Center's surveys, more than half (55%) of Americans 50 and older say they receive some of their news on social media sites. That's 10% higher than in 2016. Not surprisingly, 78% of those younger than 50 say they receive news from these sites; that figure is unchanged since 2016. Overall, 67% of Americans told Pew they get news via social, up slightly from 62% last year. Most significant, though, is that modest increase stems from substantial increases among older Americans, and those who are less educated and nonwhite, Pew says. The survey polled nearly 5,000 U.S. adults last month. – From Pew to PewDiePie, the Swedish YouTube star and influencer, noted in these pages last summer when he was cited in Federal Trade Commission (FTC) comments about the Warner Bros. case (PRN, July 18, 2016). The FTC mentioned PewDiePie as an example of an influencer who'd received "thousands" of dollars for touting Mordor, a Warner Bros. video game, to his 57 million subscribers without disclosing he was paid for his endorsement. The newest PewDiePie story involves his use of racial epithets. Again. PewDiePie uttered the "n word" during a live stream recently. He apologized immediately. Early in 2017 several brands ended ties to him due to anti-Semitic remarks he spewed in videos (PRN, Feb. 27, 2017). He apologized for those remarks, too.
Influencers Targeted: Speaking of influencers failing to disclose ties to brands, what would the FTC do if influencers touted a company they also own? Trevor "TmarTn" Martin and Thomas "Syndicate" Cassell found out last week when the FTC acted against them, its first action against influencers. In a Sept. 7 settlement statement, the FTC said the two, who own online gaming service CSGO Lotto, now must "clearly and conspicuously disclose" their connection with the company since they promote it on social. The two are "widely followed in the online gaming community," the FTC said. In addition, it said they "allegedly" paid other influencers to tout Lotto on social platforms "without requiring them to disclose." Previous FTC actions, such as the one involving PewDiePie (see item above), were directed at brands that engaged influencers. For attorney Allison Fitzpatrick of Davis & Gilbert LLP, this latest FTC action is a "loud and clear…message" to influencers to disclose paid endorsements.
Mail Call: In a separate but indirectly related item to the above, the FTC revealed it's sent "warning letters" to 21 of 90 influencers who received "educational" letters from it in April about disclosing ties to brands they endorse. "The warning letters cite specific social media posts of concern to staff and provide details on why they may not be in compliance with the FTC Act as explained in the Commission's Endorsement Guides," the FTC said. The letters ask the influencers to advise the FTC staff "as to whether they have material connections to the brands in the identified posts." If they have those connections, the letters ask the influencers to state "what actions they will be taking to ensure that" their posts "clearly and conspicuously disclose their relationships." Says attorney Allison Fitzpatrick of Davis & Gilbert LLPthese 21 influencers "should be concerned that they may be the subject of the FTC's next enforcement action…If I had received a second letter from the FTC, I would be calling my attorney right now." She adds April's warning letters put influencers on notice, but "with the latest action against Martin and Cassell, the FTC is announcing that notice time is over."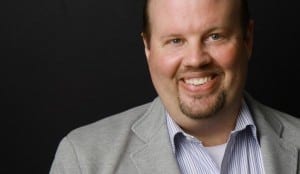 People: Coca-Cola Global Group director of digital communications and social media Doug Busk has left to become managing director of MSL's Atlanta office. A contributor to this publication and friend of the PR News brand, the affable Busk is known for championing Coca-Cola Journey, the branded storytelling platform. He'll be working throughout MSL to "evolve the company's brand storytelling offering," MSL said. – United Technologies named Kelli Parsons SVP/CMO, reporting to CEO/chairman Greg Hayes. Replacing the retiring Nancy Litner, Parsons will oversee 400 communicators. Most recently she was New York Life's SVP/CCO/CMO. – French/West/Vaughan promoted Scott Palmer to VP, digital and social media. – Lippe Taylor named VaynerMedia's Tina Cervera chief digital & creative officer, a new role (picture 3, p. 1).
NOTE: This content appeared originally in PR News, September, 12, 2017. For subscription information, please visit: https://www.prnewsonline.com/about/info