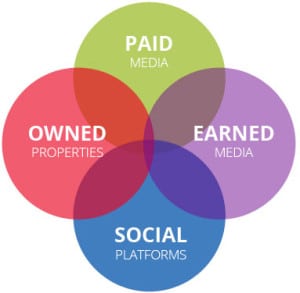 What can communicators do when there is no hard news to shape content? It's a key question for PR pros and their clients, and with the proliferation of social media it's become one that demands a quicker, more robust response than ever before.
For more and more marketers, content marketing is the answer. According to Hanley Wood Business Media, 78% of CMOs think custom content is the future of marketing. But as content marketing strategies have evolved even the term itself has been hard to define, with so much information on the burgeoning industry coming from all corners of the media marketplace.
Many of the toughest questions regarding these strategies are top of mind for PR pros—namely, what avenues or sources can companies explore to drum up content and how can they measure their success?
At Wednesday's Content Marketing Clinic at PR News' Digital PR Summit, communications executives from Dell, the Monterey Bay Aquarium and Symantec offered several tips on how to craft and pitch compelling, newsworthy content. Here are some of the key takeaways:
LeSandra Brill, senior director of paid and earned media for Symantec, argued that it's important to first note the difference between stock and flow. Stock is the content your company produces that will be interesting in two months (or two years.) Flow is the daily stream of updates that reminds people your company exists.
Managing Editor of Dell Global Communications Stephanie Losee said that Dell's objective when creating content is to conceive, assign and publish original stories that embrace adjacent content and send them out for republishing. Along the way, she added, it's important to embrace your (new) identity as a brand publisher.
Ken Peterson, communications director at the Monterey Bay Aquarium, recommends using paid approaches to meet specific goals, such as building a social community.
Symantec's LeSandra Brill of Symantec said that brands should create a branded "surround sound"—combining paid, earned and owned media. Knowing how each media type influences each other (e.g. paid media driving a volume of traffic to owned media) is paramount.
When engaged in a content marketing campaign through social media, Monterey Bay Aquarium's Ken Peterson, recommends using measurement tools, such as Radian6, to monitor mentions, identify influencers and assign follow-up projects.
Playing on that idea of the "surround sound" strategy, Dell's Stephanie Losee said the future of content marketing strategy is developing more owned media that will lead to earned media.
Follow Symantec's LeSandra Brill: @LaSandraBrill
Follow Montery Bay Aquarium's Ken Peterson: @MontereyAq
Follow Dell's Stephanie Losee: @slosee
Follow Brian Greene: @bwilliamgreene