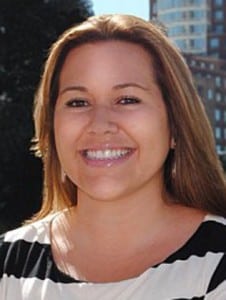 A common misconception among communicators is that by simply posting content to Facebook, you will reach your fans. Not true. There are over a billion people and more than 18 million brand pages on Facebook. That level of competition means long odds that your message will pop up front and center on someone's Facebook page. You also have to contend with the platform's news feed algorithm, which is designed to improve the user experience but also makes your job as a communicator more complicated.
Michelle Mastrobattista, director of digital communication for Solomon McCown & Company, examined tactics for getting content exposure on Facebook at PR News' recent Digital PR Summit in San Francisco. Here are some of the tips she had to share:
Get to know the algorithm.  There are 100,000 individual weights that determine placement the news feed algorithm, and the precise recipe for good placement is a closely guarded secret. Some key factors include relationship status, post type, ad clicks, device and technical considerations, and the last 50 interactions you've had (known as last actor).
Know your audience. Insights is a free tool on Facebook which allows you to learn a lot about your fans. You can learn patterns of activity and plan the timing and content of your posts more effectively.
Analyze post types. An engagement analysis by post can help you determine which types of post are more popular with your audience (photos, videos, links, etc.).
Create great content. You can study all the data and algorithms that you want, but at the end of the day there is no substitute for creative, original content. Always ask yourself: Would I share this? If the answer is no, don't waste your time posting it. Content that doesn't get likes, shares or comments can actually hurt your affinity score and decrease your organic reach.
To learn more about creating content for Facebook, please tune in to the PR News webinar Facebook's Latest Updates - And What They Mean for Your Communication Efforts.
Follow Michelle Mastrobattista: @Michelle_Mastro
Follow Richard Brownell: @RickBrownell