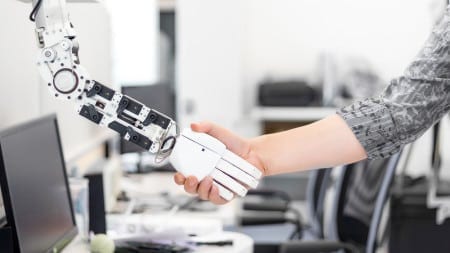 Music, film, business, politics: it's amazing, the amount of content the annual SXSW festival packs into 10 short days. But for savvy communicators, the lessons learned in March become the refined business strategies of April and May.
This year, the notion of "distrust" emerged as the prevailing theme—not only in session topics but even the film premieres. For example, during the audience Q&A after the premiere of Jordan Peele's genre-bender "Us.", Peele noted that while writing the script, his mind was consumed with how we live "in a time where we fear the other" in a nation divided.
A number of session topics also centered around the challenges that brands face in embracing technology, while balancing the need to build consumer trust in a world dominated by privacy concerns and bad actors on social media. Presenters also focused on new techniques that brands might leverage to bridge the trust divide.
These trends from SXSW 2019 offer more than real-life lessons for communicators: it's a glimpse into PR's future.
Fake News, AI and the Future of Journalism
This year, the festival featured over 80 sessions on the state of the media. Journalists from Quartz, the Washington Post and Reuters spoke to a broad range of topics, with the subject of distrust and rise of fake news making its way into nearly every conversation. In AI and the Future of Journalism, panelists pointed to the pitfalls and possibilities inherent in AI's transformation of the news cycle, flagging the rise of "deepfakes"—the computer-generated replication of a static image or video of a person saying or doing things they have never said or done. The panelists demonstrated how this technology might be used to undermine our already vulnerable information infrastructure and sense of a shared reality.
Thankfully the industry is also building a vast artillery of tools to fight disinformation and rebuild public trust. The Washington Post, the AP, the UK's Sunday Times and others shared how their use of AI and machine learning has helped journalists identify false information,  build increasingly more efficient newsrooms through automation, and serve up personalized and curated newsfeeds for readers. For PR professionals managing their organization's newsrooms, AI could be equally leveraged to more deeply engage customers and constituents, while increasing team efficiencies.
Start Adding "XR" to Your Channel Strategy
Virtual and augmented reality are now mainstream, and have been SXSW staples for the past few years. But this year, the focus was less on the current capabilities of VR, and more on the new era of XR—or Cross Reality—encompassing the fusion of the digital and the physical world, seamlessly integrated into someone's daily life.
XR has now become shorthand for the entire umbrella of technologies that blend the physical and the digital—from VR to AR and the technologies in between. For communicators and marketers, this new definition makes it easier to describe the entire space as a channel. It's useful as a category label, and also points to its rise as a potential standard in the channel strategies within PR and marketing plans in the near future.
In a media environment where news and ads are oftentimes cited as a source of distrust by consumers, XR as a branded channel has the opportunity to bridge that divide. By creating valuable and meaningful connections with audiences, brand marketers and communicators have an opportunity to build trust through personal experience.
Building Trust through Customer Centricity
It's hardly a secret that the quality of the end-to-end customer journey can dictate the rise or fall of any brand. Presenters emphasized that a quality product, service or PR campaign, working in silos, is now insufficient. Speakers also pointed to a number of new technologies and tools that have the power to enhance the customer experience and engender trust. At the Capital One House at Antone's, customer centricity served as a foundational narrative; particularly coming to life in the session "Eno: Proactivity, Personalization and the Future of the Intelligent Assistant." As an approach, customer centricity must span beyond product, living at the core of every function. For communicators, this translates to curating personalized experiences, localized storytelling, developing valuable content, and moving beyond a "top of the funnel" awareness focus to a "bow-tie" approach that equally prioritizes building brand ambassadors.
The notion of digital trust—either how to build it or how that social contract has been broken—has been at the forefront of the national conversation this year. If SXSW is any indication, this will only continue to build. Thoughtful ethical leadership, combined with building authentic trusting relationships with consumers is now table stakes, putting communicators at the center of a critical inflection point for organizations in every industry.
Liz Anderson is a Senior Communications Manager at Capital One and leads strategy for the bank's Innovation PR function.