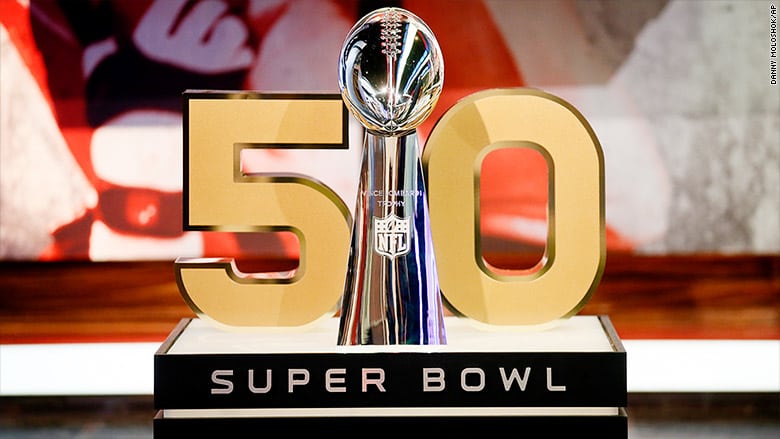 When you boil down the Super Bowl to its most basic elements, football's biggest game is really America's most prolific celebration of winners and losers—both on the field and off. The NFL's championship game has become a media spectacle to be marveled at, and the battle for the public's attention off the field is just as fierce as the contest for the coveted Lombardi Trophy on the turf.
With social media playing such a large role in the big game, savvy companies of any size have a unique opportunity to score a huge PR win—all without forking over $5 million for a commercial. The frenzy surrounding yesterday's game continued in the storied tradition of quick-thinking brands putting out some of their best work. But as with any event of this scale, the day offered plenty of cautionary tales as the Internet was quick to scorn any and every misstep.
In a somewhat surprising turn of events, the brand that came away with the biggest win ran commercials during the game, but those expensive spots were blown away by a few words from the game's winning quarterback, Payton Manning.
In his post game interviews, Manning mentioned Budweiser brands twice while speaking to the media, which the Boston Globe reported generated more than $3 million in media exposure for the brand. However, Lisa Weser, head of marketing for Anheuser-Busch, tweeted that the manning plug wasn't a paid endorsement. But we all know at this point that Manning is no slouch when it comes to dealing with the media, and he reportedly owns two Budweiser distributors in his native Louisiana.
Hi Internet. For the record, Budweiser did not pay Peyton Manning to mention Budweiser tonight. We were surprised and delighted that he did.

— Lisa Weser (@LisaWeser) February 8, 2016

But Manning didn't just lend a hand to the PR department at Budweiser. His first move after the final whistle put another brand in the spotlight—Papa John's. Manning is a spokesman for the pizza chain, appearing in commercials and even owning a number of franchises himself. In a move that perplexed Twitter users, Manning's first move after winning Super Bowl 50 wasn't to embrace his wife, children or teammates, but rather to lean in for a kiss from Papa John's founder, CEO and spokesman John Schnatter.
Ah, branding, gotta love it. Franchisee/spokesman and QB Peyton Manning kisses @PapaJohns #SB50 pic.twitter.com/FUA1FjeiLl — PR News (@PRNews) February 8, 2016
This is why brands love to work with Manning. Without even trying he created a media storm that the companies could use to generate even more excitement around their products. All they had to do was be aware, and let the social media world do its thing.
But the night didn't pass without its fair share of cringe-worthy moments. Perhaps most notably was the abundance of criticism around Cam Newton's walking out of the post-game press conference early.
"I don't know what you want me to say, I'm sorry." - A dejected Cam Newton walks off the podium abruptly. #SB50

— NFL (@NFL) February 8, 2016

In a move that would be unthinkable for a CEO, Panthers quarterback Cam Newton walked out of the post-game press conference early after giving a series of short, understandably downcast responses to reporters. After playing one of his worst games of the season, the NFL MVP appeared visibly affected by the disappointing outcome of the game, talked with interviewers briefly, apparently dissatisfied by the chaotic environment, and abruptly left the press event. While his decision to leave would have been a rather serious media relations gaffe in just about any other situation, it was those who chose to comment on Newton's actions that received the harshest backlash, most notably actor Rob Lowe. After posting that Newton's actions set a bad example for his young fans to follow, Twitter immediately sized on the hypocrisy of an actor with a checkered past of his own making such a comment.
.@RobLowe Everyone remembers you and Peyton have both sexually assaulted women. — BetterRedThanDead (@sariweather) February 8, 2016
And then of course, there was Tim Cook. After the clock hit triple zeros, the Apple CEO snapped a quick picture of the celebration and posted it along with a congratulatory message on Twitter.
New iPhone campaign starring @tim_cook pic.twitter.com/BXXxGsOV5h

— Soju Boy Tell 'Em (@andykoh_) February 8, 2016

  The problem? Cook's picture is incredibly blurry. And while that may not be a problem for the average user, especially when caught in the excitement of watching your favorite team win a championship, the CEO of the company behind the iPhone probably should have taken another second to take a clearer picture that better highlighted the iPhone's camera technology. The Super Bowl is always a mixed bag of the best and the worst, which for communicators means there will undoubtably be plenty to learn from. But the most important message to come from this year's contest is perhaps best embodied by Scott Kelly, an astronaut on the International Space Station: It's a good idea to pay attention, because you never know when an opportunity will pop up that your brand might benefit from, and don't take yourself too seriously.  
@StationCDRKelly @Space_Station Enjoy the game! #AvosInSpace #SB50 pic.twitter.com/gvCB3Am8ei — Avocados From Mexico (@AvosfromMexico) February 8, 2016