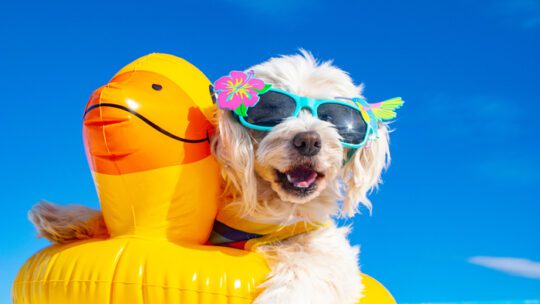 [Editor's Note: The PRNEWS staff encounters many examples of brand communication. Periodically, we offer blunt assessments of some of the best and not-so-great examples. Our intent is to provide a learning experience about what works or doesn't. You can find previous examples here. In this summer edition, we examine some of the hottest brand campaigns.]
Sophie Maerowitz, senior content manager
Downtown Boston BID 'It's Time' campaign: A
Few industries have been hit harder than tourism, and competition is fierce among cities looking to lure tourists back amid reopening. To that end, the Downtown Boston Business Improvement District (BID) launched a well-coordinated, cross-platform campaign "It's Time." The BID engaged Ronin Advertising to launch a series of social media videos featuring BID Ambassadors as they go about their workdays and anticipate the return of shoppers, office workers, students and tourists. The campaign spotlights local businesses as well as offering viewers the chance to submit user-generated content. The BID ran a parallel PR campaign with Glodow Nead focusing on the BID's support of local businesses during the pandemic. Glodow Nead shares encouraging data on foot traffic and sales while celebrating the return of annual events, including the Fourth of July Boston Harborfest, Shakespeare on the Common, Dine Out Boston and the Boston Marathon.
Karen from George Comeau on Vimeo.
Nicole Schuman, senior editor
Igloo Coolers and Parks Project: A
Peanut butter and jelly. Salt and pepper. Spaghetti and meatballs. Some things just go together. And with it being summer, who doesn't love a picnic in the park? You need somewhere to keep all those tasty snacks and drinks cool, and a cooler does the job. So it's no surprise that Igloo Coolers teamed with the Parks Project to launch two, special-edition Playmate coolers made with post-consumer recycled resin—part of Igloo's ECOCOOL™ collection. A portion of the proceeds benefit the National Parks Conservation Association (NPCA) to help fund park conservancy projects. It's a great example of two powerful brands, and iconic summertime ones at that, creating a productive partnership. The National Parks-themed cooler sold out, but you can still pick up the Parks Project stickers design.
Seth Arenstein, editor
Tiffany & Co. 'Not Your Mother's Tiffany': B-
From the First World Problems department: Tiffany & Co. put some noses out of joint earlier this month with "Not Your Mother's Tiffany," an effort to energize the iconic but tired brand. There's nothing wrong with a refresh when done tastefully. But do Tiffany's new owners think it was a good idea to whack existing customers? People who've supported the brand for years. And isn't agelessness–mothers and grandmothers passing down Tiffany jewelry to daughters and granddaughters–one of the brand's charms? In addition, with the year women and mothers have had–battling COVID-19, doing housework while WFH and caring for/schooling children–they could use a break, not a reminder that they're aging. Moreover, at this moment, it seems unwise to knock inclusivity. Tiffany should be for everyone. One social media critic asked, "Is everyone better than me because I gave birth? Or is it just all old women are not worth it and embarrassing?" Critics also note a better message would show what the new Tiffany represents, not promote what it dislikes.
Yet Tiffany deserves some credit. It signed a young influencer and has a sense of humor–its April 1 social post teased an all-yellow Beverly Hills pop-up store. That was an eye-catching departure from its signature robin's egg blue palette, known as 1837 Blue (OK, that's old). And its efforts are getting a lot of attention. But there must be better ways for a 185-year-old brand to get younger. Subtly dissing some customers seems wrong.