Admit it, the ads that pop up during moments when you're using free Google products, such as the nearly ubiquitous Search or the highly popular YouTube video service, can seem annoying. Most people ignore them, right? Not so. To communicators, those keyword-driven ad campaigns can boost a brand's presence, increase buzz, drive eyeballs to a site and perhaps lead to increased revenue.
Introduced some 15 years ago and known officially as AdWords, they also happen to be rather important to Google. In fact, some argue AdWords is Google's most important product. It provided a substantial portion of the $74.5 billion in revenue the company generated last year. In the final quarter of the year, advertising was Google's largest earner, bringing in $19 billion of the $21 billion in Q4 revenue.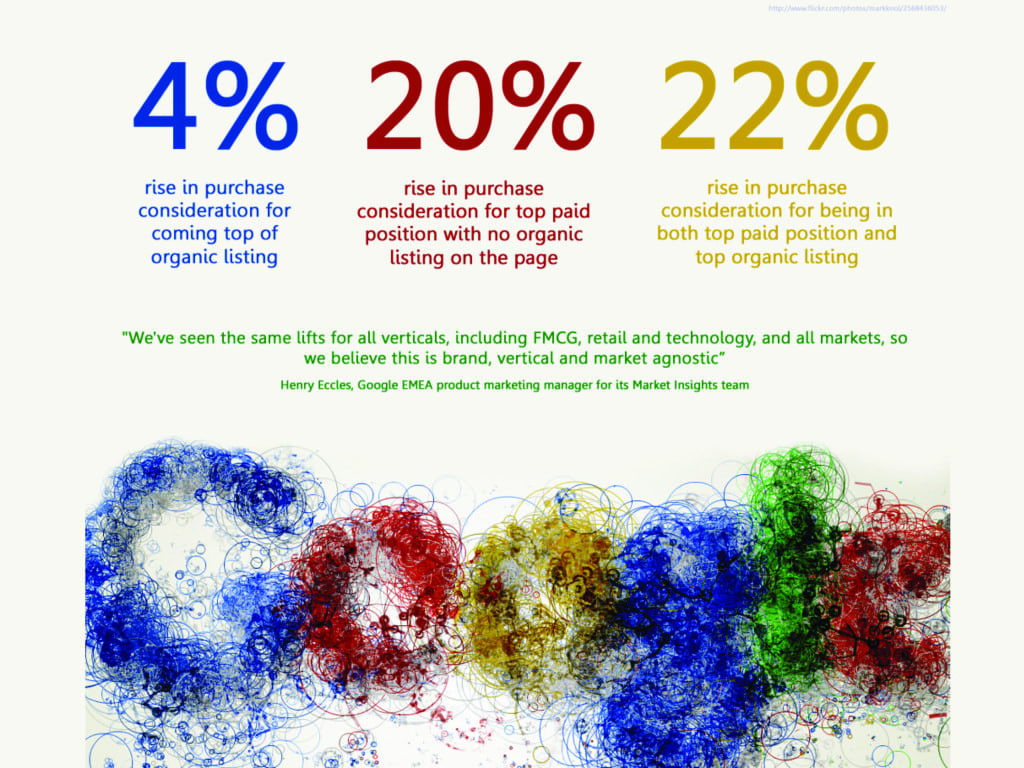 That's why it was big news Monday when Google unveiled a redesign for AdWords to select users of its cash cow product. The product of years of observing reportedly hundreds of global clients using AdWords, this first redesign in forever is expected to make it easier for users to track the words they've bought. Deploying Google's Material Design strategy, users will find a series of graphs called Overviews replacing pages of data about specific words. Additional changes are supposed to help users better track the effectiveness of individual words on particular platforms. Eventually it's also supposed to facilitate the task of tracking multiple campaigns.
All this prompted us to ask AdWords experts what the new design means for communicators and how brands can most effectively deploy AdWords.
"This is great news for brand marketers," says Michael Brito, head of the U.S. division of Lewis Pulse and SVP, digital marketing. "AdWords now will provide the flexibility to serve and manage ads across multiple devices and channels, allowing marketers to be just as nimble as their customers."
Amelia Burke-Garcia, director, Center for Digital Strategy & Research, Westat, agrees communicators should welcome the changes. In addition to making the data more accessible to users, Burke-Garcia says Google is emphasizing data that is "closest to clients' objectives" and "streamlining" some of the procedures for accessing the most important data points. Both Burke-Garcia and colleague Julie Yegen, senior digital media associate at Westat, emphasize Google has promised changes to AdWords will be iterative, with additional modification being rolled out through 2017.
While the redesign is exciting news, Burke-Garcia and Yegen remain committed to sticking with several basic principles when brand communicators deploy paid Google advertising, although they emphasize each brand is different. "There are no absolute must-do's" or goals you should adopt when creating a paid Google effort, Burke-Garcia counsels.
Begin at the End: As with any undertaking involving data, communicators must be clear from the outset about the end goal, Yegen says. "Do you want to increase traffic to your site? Do you want more exposure for your brand's message?" The end goal will "determine your AdWords strategy…think critically about your goals." Specifically Yegen and Burke-Garcia have found Search and Display may be the best ways to drive traffic to a Website. Yet deploying YouTube is a better to share a message about an issue. Videos are useful for engaging audiences where they are—but not necessarily as good driving traffic to other websites, so "make sure that your videos are full of the information that you want your audiences to see."
It's Still King: Yegen admits it's communications 101, but she stresses that you should "make sure what you write is good…and tie keywords back to your creative." In addition, simple, declarative copy that's compelling and has a call to action (CTA) continues to work best.
The Anti-Ronco Showtime Rotisserie: While Ron Popeil might disagree, Yegen says AdWords users should avoid "the set it and forget it" mentality. "One of the beauties of AdWords is that you can monitor it daily…you can consider modifications," perhaps adding copy containing new keywords, a different CTA or a landing page with different images, she says. By all accounts the redesign unveiled last week should make it easier for communicators to check their various AdWords campaigns daily.
CONTACT: Michael.Brito@lewispulse.com ameliaburke-garcia@westat.com julieyegen@westat.com
This article originally appeared in the April 4, 2016 issue of PR News. Read more subscriber-only content by becoming a PR News subscriber today.