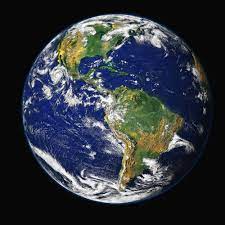 Creating a well-known, successful brand takes more than monetary considerations. Cultivating a brand's purpose is essential to make it identifiable and sustainable in the marketplace, according to Jo Ann Herold, Honey Baked Ham's CMO. 
The reason a brand exists beyond making money, purpose should relate to what a company sells and its audience, she adds. 
Herold keynoted day one of the Social Shake-Up in June 2022. 
Benefits of a Purpose-Driven Brand
Herold referenced a 2019 Deloitte study that highlights how purpose-driven companies grow three times faster on average than non-purpose competitors. In addition, they achieve higher workforce and customer satisfaction. 
Specifically, data show that 52 percent of purpose-driven brands experienced 10 percent or more growth than non purpose-driven brands. In addition, 66 percent of purpose-driven brands have global transformation versus 48 percent of non purpose-driven brands.
"Employees really want to work for companies that have purpose," says Herold. "These brands saw significant growth, innovation and brought more transformation...they also have happier people working for them." 
Interface: Rebranding and Finding New Purpose
It is also common for a brand to change its purpose over time. 
Herold offered an anecdote about a carpet-manufacturing company called Interface. Ray Anderson started the company 50 years ago with the goal of becoming a global empire. Eventually Anderson had an "arrow-in-the-chest moment," realizing his product was damaging the environment. 
He then began a sustainability mission. His goals included changing the way Interface went to market, how it manufactured and communicated, says Herold. The first part was making sure Interface was no longer harming the environment. 
As its CMO, Herold helped Interface market a new purpose that would have a positive impact for  consumers but also the world.  
"We wanted to actually move from just doing no harm to really becoming the world's most sustainable company," says Herold. "It was about leading the industry to love the world and encouraging other brands to participate."  
Finding Your Purpose
A mentor encouraged Herold to find her personal purpose.
"Personal purpose is about finding your passion and doing what you love, but also giving the world what it needs," says Herold.  
Andrew Byrd is a media associate at PRNEWS