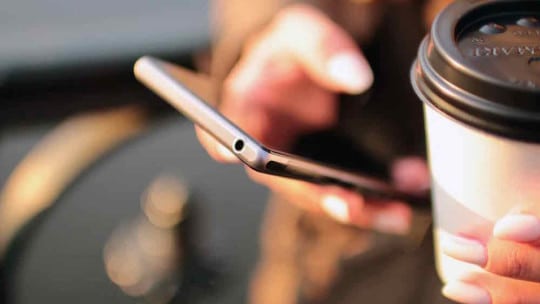 Today's marketplace does not encourage much brand loyalty. In fact, dwindling numbers of customers stay loyal to specific brands. With the saturation of online review sites, pay-per-click advertising dominating web space and an enhanced interest in following fleeting trends, who can blame consumers?
And yet, there are several brands that have stood apart from the pack and created a cult-like following: millennial consumers who are rabid for new products, a brand experience to call their own and the status or lifestyle that the brand commands. These brands all have one thing in common: an outstanding social media presence that conveys to consumers an attractive brand lifestyle.
So how can a company harness this devotion to connect with millennials? Here are four ways to build a loyal millennial brand following through social media.
Brand Personality > Advertising Voice
"Brand experience." What does that phrase mean, anyway? When you think about influential brands, they all sell a lifestyle that they're inspiring and inviting their consumers to take part in. Whether it's active, whimsical, chic, indulgent or healthy, there's a "flavor" to brands that consumers find attractive.
Identify the "flavor" of your brand and find out what sets you apart. Zero in on your specific millennial demographic (college students, young professionals, tweens, etc.), connect and begin to sell your "lifestyle." Through social media, this means using language that is consistent with your brand identity. Nix the sales pitch and get to the heart of why your customers should give you their business. Tap into what makes them tick, and get them to want the lifestyle.
Engagement Is Key
More consumers than ever are interacting with brands via social media. They're heading to Twitter, Facebook and Instagram with questions, comments and concerns, and it's important for them to feel heard. Connect with your customers where it matters. Respond to every comment, positive or negative.
If you receive positive commentary, simply thank your customer for his or her response and invite them back in. You can also tease a new product or service here ("Thanks for your kind words! Come back and see us again soon—try the guacamole next time, you'll love it!") to create repeat business.
Should you receive negative comments, your first goal is to take the conversation offline by offering a number to call or email address to share. Show sympathy and that you understand their frustration or disappointment, assure them that change is in the works and take the opportunity to reinforce your brand values.
Visual Storytelling
According to Hubspot, posts with accompanying images get up to 94% more engagement. Additionally, the human brain processes images nearly 60,000 times faster than it can decode text—use this to your advantage.
Social media and visual storytelling go hand in hand. Lead with storytelling to help you convey your brand lifestyle as opposed to a hard sell, and support your storytelling with visuals. Take into consideration the design elements of the social medium platform of your choice: Twitter and Facebook crop photos on timelines, so make sure the subject of the picture fits well in the smaller box. On Instagram, keep images square so the consumer can digest the picture and the caption in one swipe, and bear in mind the overall look of your page to ensure photos fit in with your brand.
Clean, Attractive Design
 When working with millennials, never underestimate the power of good, clean design. Be consistent throughout your social media channels (that doesn't necessarily mean repurposing content, because Facebook, Twitter and Instagram audiences might differ), but keep the general design elements the same.
Another important component to appealing to millennials' sense of aesthetics is mobile capability. Not only should your website translate well to the mobile platform, but it should flow seamlessly: no weird pockets of expired Flash, strange text formats or anything else to distract from your messaging.
Finally, keep in mind balance. Don't overuse memes or majorly recirculated images. Millennials crave authenticity and can sniff out a brand that's "trying too hard".
While no method of advertising or marketing is totally foolproof, keep in mind these pointers to attract millennials to your brand and products through savvy, balanced social media engagement and visual storytelling.
Jamie Izaks is the president and co-founder of All Points Public Relations, a Chicago-area public relations agency focusing on the franchising industry. He also co-founded the Northern Illinois Franchise Association.