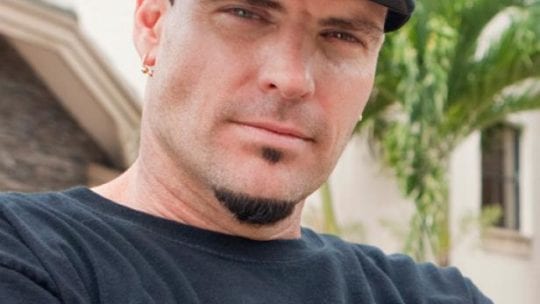 It's not a surprise that many people need to take social media breaks nowadays. With the daily deluge of bad news and waves of hot takes, everyone has an opinion, and no one is afraid to share it. However, some brands and public figures could benefit from spending MORE time on social media, particularly before making big announcements or decisions. While market research is not a new tactic, it may adhere to a newer term called social listening, which takes the temperature of how people feel about topics and brands on social platforms. Read the room is not just a phrase, it's a strategic tactic.
PRNEWS reported on Macy's' surprise fireworks blunder earlier this week. The retailer's five-day pyrotechnic extravaganza around New York City unleashed hundreds and probably thousands of complaints on Twitter. Instead of halting the displays or releasing a statement addressing the public reaction, Macy's remained silent, unlike its torrent of fireworks. Its last tweet was dated June 24, announcing the reopening of its Herald Square flagship store.
Ice Cold
Rapper Vanilla Ice might also benefit from paying attention to the news or scrolling through Twitter. The 1990's icon is giving a Fourth of July concert in Austin, Texas—as a surge in COVID-19 cases overwhelms the Lone Star State. The Travis County Health Department is "warning people to stay away" from the show, according to Entertainment Weekly.
"[Attending a concert] is not wise regardless of who is performing...right now," health department spokesperson Jen Samp told TMZ. "The best way to be nostalgic is by protecting your parents and grandparents and staying home."
Complaints and jokes surrounding the event have since littered Twitter, with a majority proclaiming negative sentiment.
Stop. Asphyxiate and listen.
"Deadly, when I play a dope melody" @vanillaice please don't be a fool https://t.co/cUEdieedde

— Tim Burgess (@Tim_Burgess) July 2, 2020
imagine risking death for vanilla ice https://t.co/gtZxEZmTK7

— shauna (@goldengateblond) July 2, 2020
We may never know if this weekend's Vanilla Ice concert will result in a COVID-19 spike, because no one will admit they went to a Vanilla Ice concert. https://t.co/TN7XNJ4RIE

— Frank Luntz (@FrankLuntz) July 1, 2020
The Not-So-Friendly Skies
American and United Airlines also received blowback this week. American announced that it is booking flights at capacity, instead of allowing for social distancing. United committed to schedule thousands of additional flights, including to Europe. However, the European Union this week announced a ban on Americans traveling to member countries, owing to the U.S.'s failure to contain coronavirus surges.
As airline travel remains shaky for most in the U.S.—many would need to quarantine if traveling to other states—these seem like rash decisions from carriers that should be doing everything to promote customer safety.
Centers for Disease Control director Dr. Robert Redfield called out American's decision to stop blocking middle seats as "sending the wrong message" during a Senate hearing June 30, according to an article by The Points Guy. United spokesperson Josh Earnest countered: "Blocking middle seats is a PR strategy, not a safety strategy."
It will be interesting to follow the fortunes of Delta and JetBlue. Those carriers are keeping middle seats open on every flight.
.@AmericanAir AND since you are now going to pack flights as if there isn't a pandemic, I STILL won't fly. You need to give me my $$ back: https://t.co/v0A9QfPxlN

— Rabbi Jill Zimmerman (@RabbiJill) July 1, 2020
I flew @AmericanAir Tues. night from Charlotte to Seattle.
We were packed in like sardines, people had their masks down & numerous children were maskless (yes, I know that's hard to do). AND they broke my checked carry-on.
Wish I'd have known earlier & I would have flown @Delta. https://t.co/RQrz3LaJIL

— Kaysey17 (@kaysey17) July 2, 2020
My sister got off an @AmericanAir flight and tells me it was at full capacity, no social distancing. Elbow to elbow with strangers on a flight is no way to run a business during a global crisis, shame on @AmericanAir absolutely disgusting

— Jack Connolly (@inhalethehobos) July 2, 2020
Nicole Schuman is a reporter for PRNEWS. Follow her @buffalogal