Samantha Stark started her PR career in the late 1990s as a way to promote her band through an internship with an entertainment PR agency.
Since then it's gotten a little more... intense.
Stark now oversees public relations and communications for Endeavor Global Marketing, the cultural-marketing agency for Endeavor, named one of Fortune's 25 Most Important Private Companies and Fast Company's 50 Most Innovative Companies.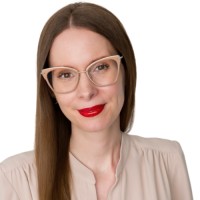 Focusing on entertainment, sports, and fashion, the company does business in over 30 countries. Agency clients include Audi, Dick's Sporting Goods, Marriott International, T-Mobile, Under Armour, USAA, and the YMCA.
Stark is responsible for guiding the vision and strategy for the PR and communications team globally, including creating a culture of excellence focused on creativity, client service, collaboration, and innovation. This includes the use of influencers who connect brands directly to culture by utilizing Endeavor's position at the intersection of gaming, arts, sports, fashion, entertainment, culinary, and more.
Here's Samantha Stark, in her own words:
My first job in PR was: I was an intern at a small entertainment PR firm in Baltimore called Entertainment Works.
I chose PR because: I had a band and wanted to learn how to promote it. Once I started doing the work, I realized I'm a better business person than a singer. I also got hooked on the creativity that comes with being in the PR industry—you're constantly solving new challenges and having to approach problems from different angles. It's important to remember what worked last month won't necessarily work today, as each situation is unique and the industry is changing rapidly.
If I weren't in PR, I'd be: An artist
The last great business book I read was: I'm reading Coders by Clive Thompson right now. It examines how our current lifestyles were constructed by code and goes deep into the culture of coders. In business, it's important to have a deep understanding of the forces that have created our modern lifestyle so you're taking into consideration how things are changing and what might come next.
The best personal advice I've ever received was: Be comfortable, open and honest. Most people aren't judging you because they're too consumed with thinking about themselves.
The best advice I've given is: Surround yourself with people who inspire and challenge you. Time is precious.
If I could solve one big challenge for communicators, it would be: Getting support from leadership and other areas of the business to try more modern forms of marketing where there is less control over the message. The reality is it's never been harder for brands to connect with audiences. We're in a marketing environment where consumers are no longer deciding what to pay attention to, but what not to ignore.
The last vacation I took was: Last month I went to Barcelona, Camon, and Porto. I usually need a vacation from my vacation due to overscheduling.
The technology I can't live without is: My iPhone, not just for work but also my music, social channels, and wellness apps.
The technology I could certainly live without is: Autocorrect, I finally turned it off last week.
My dream three dinner guests would be: David Bowie, Ruth Bader Ginsburg, and Elon Musk
And I'd serve them: Omakase (from a Japanese sushi chef; they deserve better than my cooking)
Want to be considered for First Person? Contact content director Melissa Hoffmann at [email protected]