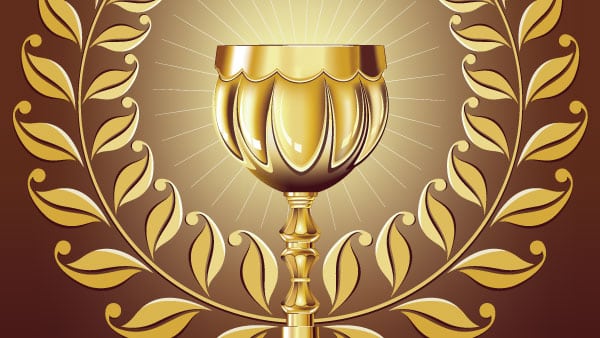 Each April, PR News inducts into its Measurement Hall of Fame communications professionals who have played longtime leadership roles in helping to define and expand industry measurement strategies, programs and standards. These champions of research and measurement have spent much blood, sweat, and tears—and many years—advancing the practice of quantifying and qualifying the effectiveness of public relations efforts.
The 2017 Hall of Fame inductees will be honored during a special ceremony April 21 at the National Press Club in Washington, D.C., during PR News' Measurement Conference, which will be sponsored by BurrellesLuce, LexisNexis, MediaMetric, TrendKite and Paine Publishing. At the event, measurement experts from Bayer, the Bill & Melinda Gates Foundation, Citrix, Porter Novelli and the U.S. Fish and Wildlife Service and other organizations will lead case-study based sessions on creating dashboards, understanding social media analytics and integrated measurement, among many other topics.
This year's Measurement Hall of Fame inductees are:
Elizabeth Rector, senior manager, customer experience & insight, Cisco Systems 
A pioneer in using integrated data, Elizabeth Rector started managing PR measurement for Cisco in 2006, spearheading the development of an internal insights team tasked with producing a proprietary analytics platform. The resulting measurement dashboard won the Best Use of Measurement and Analytics award from the League of American Communications Professionals in 2010.
Rector's approach brought together PR data with key analyst and social media data for a holistic view of the influencers impacting consumer behavior. That dashboard has since expanded to include integrated voice of the customer and competitive voice programs, and today, her team's metrics are used within 20 different business divisions at Cisco, across 15 countries, to drive strategy.
As part of the Institute for Public Relations (IPR) Measurement Commission, she helped develop standards involving the use of social media metrics, while advocating for the abolishment of outdated measures such as advertising value equivalents. Prior to Cisco, Rector consulted on marketing strategy for multinational corporations such as Televisa, Adobe and Logitech, and also held marketing and communications positions at Oracle, XO Communications and iUniverse.
John Gilfeather, executive vice president, Koski Research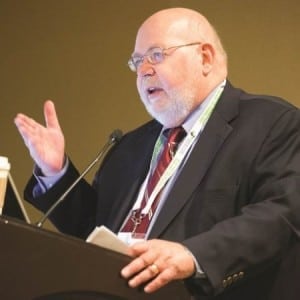 John Gilfeather has been at the forefront of corporate reputation measurement for more than 40 years. He began his career at research firm Yankelovich,  where he led two groundbreaking studies for Time magazine in the 1970s on the impact of advertising on corporate reputation. Also at Yankelovich, Gilfeather created a series of studies that measured reputation among hard to reach audiences—portfolio managers, retail brokers, institutional investors in Europe and Asia and business journalists—which served hundreds of clients over more than a decade.
Gilfeather's private-sector success spurred his passion for giving back to the industry. He's a past chair of the Council of American Survey Research Organizations; a past president of the Market Research Council; and he has been on the board of advisors for IPR's Research Conference for 10 years. A founding member of the IPR Measurement Commission, Gilfeather co-authored one of the commission's first papers, on evaluating investor relations programs, which is now being expanded into a book set to be published later this year.
Richard Bagnall, CEO, PRIME Research UK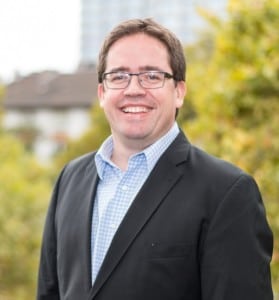 The current chair of the International Association for Measurement and Evaluation of Communications (AMEC), Richard Bagnall has been at the vanguard of industry measurement initiatives since he started his PR career in the early 1990s.
Bagnall was a founding partner of Metrica in 1996, leading its growth into one of the largest specialist measurement consultancies in the world when it was sold to Exponent Private Equity in 2009. From 2009 to 2013, Bagnall served as managing director of global insights and analytics at Gorkana Group, and over the course of his career, he created, implemented and ran measurement programs for organizations such as Adobe, eBay, The Bill & Melinda Gates Foundation, Visa, Symantec, Sony, Canon, Barclays and HSBC, among others.
Bagnall has been a leading voice in shaping the measurement conversation. Metrica was a founding member of AMEC, and Bagnall helped to grow the trade association to more than 150 members in over 85 countries. He has run a number of AMEC's key educational initiatives, including the team that developed the social media measurement frameworks. Most recently, he was instrumental in creating the AMEC Integrated Framework and accompanying resource center
Mike Daniels, principal, Measurement Practice
A founding lifetime fellow of AMEC, Mike Daniels has spent more than 30 years in research, PR and marketing communications. In 1996, Daniels co-founded Report International, a trailblazer in media analysis research, which became Salience Insight when it was combined with KD Paine & Partners in 2013. Today, Salience is part of CARMA, News Group International's global media intelligence business. Since 2015, Daniels has been a principal at Measurement Practice.
Daniels served as AMEC's chairman from 2010 to 2012, which proved to be quite a busy time for the association. He was a driving force in the production of the Barcelona Principles in 2010 and authored an AMEC guide to using the principles in creating outcomes-based measurement programs. Also under his watch, the organization's Integrated Metrics Matrices were created.
Daniels is also a longtime member of the IPR Commission on Measurement, which he joined in 2008, and co-authored the influential primer "International Media Analysis Made Simple" in 2012.
---
Learn more about measurement at PR News' Measurement Conference and Social Media Boot Camp, which will be held April 20-21, 2017, at the National Press Club in Washington, D.C. Brand communicators from Amtrak, Bayer, the Philadelphia Eagles, New York Life Insurance Company and many more will forge the future of data- and analytics-driven PR and social media at the event.
---
Previous PR News Measurement Hall of Fame inductees:
2016
Barry Leggetter
formerly CEO
PRIME Research UK
Margot Sinclair Savell
formerly Senior Vice President, Global Measurement
Research+Data Insights
Hill+Knowlton Strategies
Eileen Sheil
Executive Director of Communications
Cleveland Clinic
2015
David Geddes, PhD
Principal
Geddes Analytics LLC
Marianne Eisenmann
Head of Research and Analytics
inVentiv Health Public Relations Group
Allyson Hugley
President, Measurement, Analytics and Insights
Weber Shandwick
Johna Burke
EVP
Burrelles Luce 
2014
Don Bartholomew (deceased)
Senior Vice President, Digital and Social Media Research
Ketchum
Shannon Bowen
Assistant Professor, Public Relations
University of South Carolina
Andrew Bowins
Executive Director, Corporate Reputation and Digital Engagement
KPMG US
Pauline Draper-Watts
Executive Vice President, Global Lead, Measurement and Analytics
Edelman Berland
Angela Jeffrey
Vice President, Brand Management
ABX Advertising Benchmark Index
Andre Manning
Interim Manager
Akzo Nobel Chemicals
2013
James Fetig
formerly Chief, External Relations
Corporation for National and Community Service
Diane Lennox
formerly PR Services Manager
SAS
David Michaelson
Managing Director, Head of Research & Analytics
Teneo Strategy
Katie Paine
Senior Measurement Consultant
Paine Publishing, LLC
Mark Weiner
CEO
PRIME Research
Donald K. Wright
Harold Burson Professor and Chair in Public Relations
Boston University's College of Communication
2012
Linda Childers Hon, PhD
Executive Associate Dean, College of Journalism and Communications; Professor, Department of Public Relations
University of Florida
Jackie Matthews
Communications Research
General Motors
David Rockland
formerly Chairman
Ketchum Global Research & Analytics
Linda Rutherford
Vice President, Chief Communications Officer
Southwest Airlines
Don W. Stacks, PhD
Professor of Public Relations
Director, Public Relations Graduate Studies, School of Communication
University of Miami
Louis C. Williams, Jr. (deceased)
Chairman
The Lou Williams Companies, Inc.
2011
Frank Ovaitt
President and CEO
Institute for Public Relations
Tim Marklein
Founder & CEO
Big Valley Marketing
Donna Coletti
formerly Director, International Communications & Market Research
Texas Instruments
Kathy Collins
formerly Vice President, Public Affairs and Policy Research
Harris Interactive
Dr. James Grunig
Professor Emeritus
University of Maryland