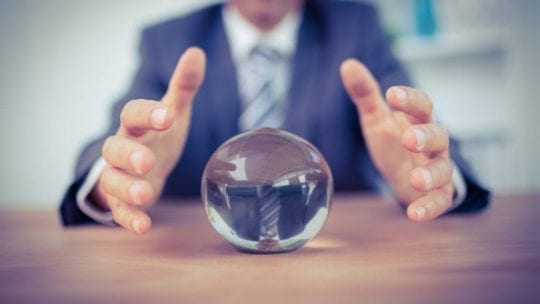 Where is PR heading over the next year? When new crises see brands falling into the same old mistakes, and tone-deaf messaging sparks the wrong kind of nostalgia, it sometimes seems that communications isn't innovating fast enough.
But take a closer look at the new tools, applications and multi-channel campaigns being dreamed up by the most impressive brands and agencies in our field. Innovation is clearly happening—and gazing ahead into the new year indeed brings much to look forward to.
In this spirit, our PRNEWS team shares its predictions for what the communications landscape looks like in 2020.
Seth Arenstein, Editor, PRNEWS
I'd like to begin 2020 with a positive outlook. It would be wonderful to say we'll see more companies do a better job with crisis in 2020. Unfortunately, I'm not optimistic. True, more companies will pay attention to crisis preparation in 2020. PRNEWS studies with partners, including CS&A and Crisp, show steady growth in crisis planning since 2017. Having a crisis plan is a good first step. But it's only a first step.
Our surveys of PR pros are less sanguine when it comes to businesses updating their crisis plans periodically. Ditto when surveys look at whether companies hold regular crisis exercises and simulations.
All that aside, one of the biggest—and least mentioned—crisis elements is a wild card. That is the attitude of decision-makers in the C-suite and board rooms. When the CEO, COO or board chief believes the best option is to make sure nobody acknowledges a crisis (see Mark Zuckerberg and Sheryl Sandberg), or to place blame elsewhere (hello, now-ousted Boeing CEO Dennis Muilenburg, who implied initially that the 737 Max crashes were the fault of foreign pilots), then the best crisis preparation means little.
The price for Zuckerberg and Sandberg's inactivity at the outset of Cambridge Analytica has yet to come due. Clearly this hurts the case communicators need to make. Better that they whisper the name of Muilenburg in the ear of C-suite and board members. Muilenburg was untouchable and led a too-big-to-fail company once, too.
Sophie Maerowitz, Senior Content Manager, The Social Shake-Up
A lot more companies will experiment with TikTok in 2020, potentially unseating Snapchat as a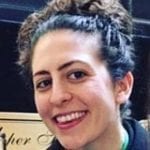 youth-focused brand platform. With online video's increasing ubiquity, it's getting harder to get people to stop scrolling. This is so even for brands that wrapped video into their social media communications strategy early.
TikTok's short-form music videos and goofy user culture have an uncanny ability to break through on social media—although it will probably not be a fit for every brand. Some early adopters include Chipotle, GUESS, San Diego Zoo and Red Bull.
Nicole Schuman, Content Manager, PRNEWS
In an ideal world, I think every company would be auditing their spokespeople and boards for the upcoming year. In addition, they'd check their overall PR strategy to include any sort of nod toward the 2020 election.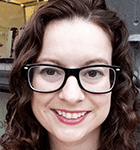 Whether it is a media, tech, financial or publicly-traded company, every organization may have ties to the political process. More than in previous elections, companies will be including strategies to deal with election-time messaging and potential crisis, even if they are not fully participatory.
Companies also will look to create strategies regarding deep fakes and questionable news sources. Because we do not yet live in an era where AI deeming falsehoods in news reporting is automatic, companies need to be ready to defend themselves when false information is created and distributed against them.
Justin Joffe, Senior Content Manager, PRNEWS
I predict that 2020 will be the year when we see what it really means to 'tear down the silos' between marketing and communications.
Though the disciplines have been merging for years, this past year saw so many tools and services that facilitate thoughtful, mindful collaboration to reach peak popularity. From chat apps like Slack that allow different departments to communicate in real time, to cloud services like Google Docs that allow several different hands to work together on the same project, we're really in an unparalleled time for cross-departmental collaboration. A successful multi-channel approach doesn't just involve marketing or communications anymore—it requires both.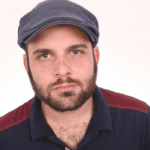 What's more, that collaboration will become more necessary as ethical questions plague marketers that communicators can help them navigate. When it comes to the public's understanding of behavioral marketing like gamification, micro-targeting and other questions around user data, how marketing communicates the ethics around such efficiencies in its strategies will make or break public trust in those strategies for years to come. PR can help with that.
But the pendulum swings both ways. A marketing team armed with a healthy balance of qualitative versus quantitative strategies can inform communications strategy at an unprecedented level. That, of course, will require people on both sides of the marcomms aisle to own the discipline of measurement, something I'm not so sure is definitely going to happen but am wishing for nonetheless.