In the PR Measurement Guidebook, contributors from Paine Publishing, Edelman, PRIME Research, Adobe, Food for the Hungry, Penn State University and others provide the freshest and smartest ideas for measuring the impact of public relations and tying your efforts to key business objectives and performance indicators, from awareness to sentiment and perception, from influence and advocacy to action and participation.
One of the many measurement topics we cover in this book is how to prove your own worth to senior management. You'll hear the latest thinking on how PR can bring together the craft of communication with the discipline of measurement.
---
Overview | Chapters | Featured Companies | Samples | Buy Now
---
Overview
The subjective art of communication has converged with the objective science of accountability to create a new environment for public relations professionals. Now more than ever, the pressure is mounting to assess and quantify the returns on investments in public relations.
The newfound ability to measure everything, especially on social media, has brought with it a new demand for insights. But can you ever really measure the editorial quality of a blog post? Can you quantify the value of actions generated by a press release? What, exactly, is a Tweet from an influencer worth? How does social media help or harm sales? These are the types of questions that PR professionals are now being asked to answer.
That focus on measurement is forcing communicators to think more about outcomes and how the functions of public relations can be tracked and aligned with the business priorities of their organizations.
In this new landscape, new roles have emerged. The audience is no longer a reactive, passive actor. Now they proactively dive into the digital environment in search of information. And brands and organizations—the ones delivering messages to that audience—can listen in on and influence what is being said about them in a totally new way. These roles are only beginning to be understood and mastered, and they are precisely what this 9th edition of PRNEWS' Book of PR Measurement Strategies & Tactics seeks to help understand.
Our contributing writers run the gamut of this industry sector. In the more than 40 articles exploring PR measurement contained in this book, our authors bring insights from their roles as agency advisors, corporate practitioners, academics and communications executives.
Chapters
Featured Companies
This guidebook features case studies and contributions from companies like: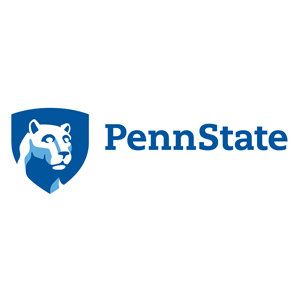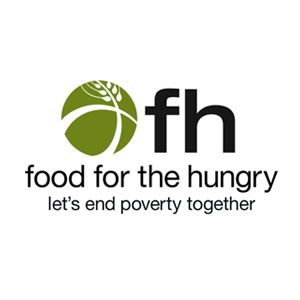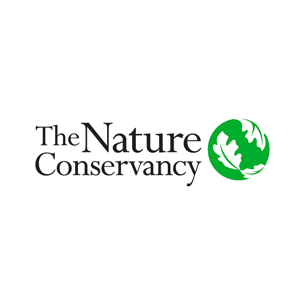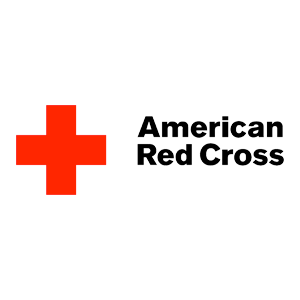 Samples
Here's a sample of some of the exclusive content in this guidebook: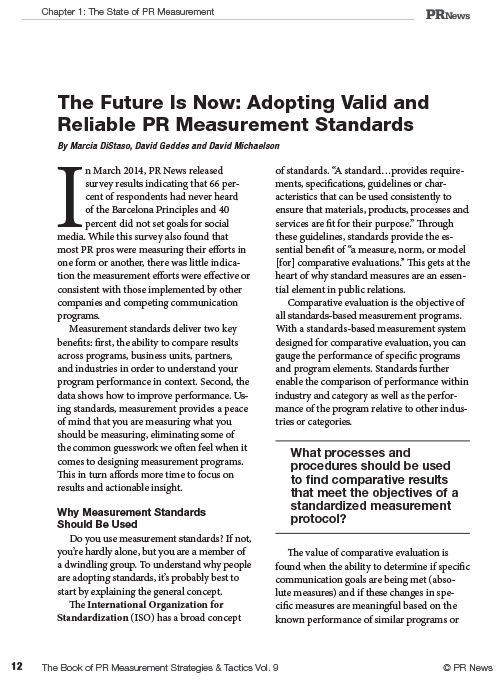 A sample article: The Future Is Now: Adopting Valid and Reliable PR Measurement Standards By Marcia DiStaso, David Geddes and David Michaelson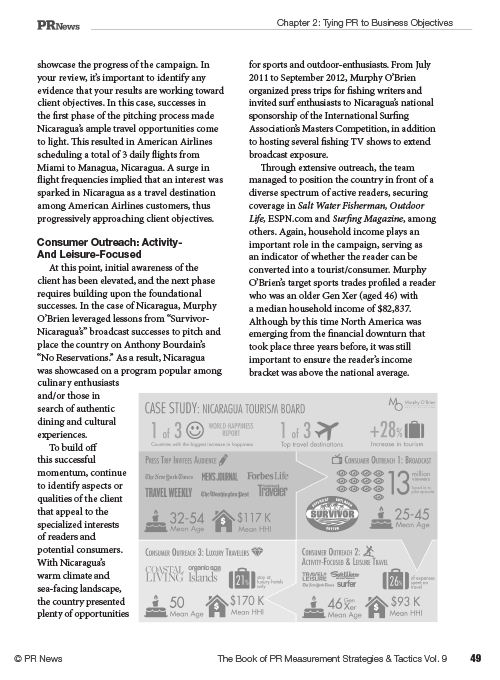 An excerpt from How PR Helped to Improve Perception And Boost Tourism in Nicaragua By Shalev Kaiserman
Buy Now

If you have any questions or would like to order by phone, contact Client Services at [email protected] or (888)-707-5814. All PR News book sales are final.