In an interview last week with Forbes, Sundar Pichai, Google's Senior Vice President of Products, was asked point blank about the future of Google+. His response was very interesting, foreshadowing today's announcement. Google+, he noted, had several internal company goals – to continue to offer the best search services possible, to provide a social stream of commentary, and to provide connectivity via products to Google enterprise and non-enterprise users.
While this will not change the way we use Google+ today, it does mean that Google is paying closer attention to both its images and conversation streams – two items of increased importance to today's PR and marketing programming. 
What do we know about today's announcement?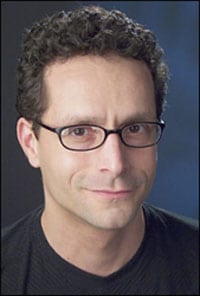 When pushed by TechCrunch to comment on marketplace rumors, Bradley Horowitz announced via Google+ update he would be the new lead for Google Photos and Google Stream, two very large elements of Google Plus. Then during his MWC session, Pichai noted that these two features, plus hangouts, would be central to the product's reorganization.
This led many reporters and bloggers to cry out that Google+ is being split up. We have a different opinion.
Google+ was launched in 2011 to create a social network that integrated search, discussions and commentary with simplified image sharing and connectivity. While many argue that the social network never truly took off on a wide-scale basis, various elements of the product have become standard usage for enterprise and consumer users alike. 
Simplifying Google Streams: The Google stream is the place within G+ in which people post updates. Each user can create and share updates to the stream, as well as read other updates, engaging by commenting, giving a +1 or sharing to their own circles.
Revamping Google streams allows them to look more closely at how conversations begin and grow across their network. Ideally, these changes will prompt users of other Google+ products (photos, hangouts) to use stream. Changes to this model should benefit Google+ users, providing guidelines to creating, sharing and accessing better overall content. 
Emphasizing Google Photos: Currently Google offers a wide range of great options for marketers wanting to share updates with images or multimedia files. Not only can marketers share images, gif files and video updates into their stream, for those who choose to have Google back up their mobile phones, they can share a wide range of other types of multimedia. For these users Google proactively provides a wide range of free photo services that automatically enhance images, create gif files and build entire stories by stringing a series of images together.
These created multimedia files provide marketers with alternative content to help prolong or support any marketing programming.
Changes within this product line may focus on easier and faster uploads and archiving of mobile photos as well as increased access to photo editing tools such as Auto-Awesome.
Today's change allows Google to focus on the most successful elements of its network, to develop and evolve them further, streamlining the product, rolling out more desired features, lowering the barrier to entry, and overall increasing impact. These changes will not only strengthen the social network, but provide a wide range of opportunities for communicators and marketers to reach, and activate their target audiences.
Serena Ehrlich, Director of Social and Evolving Media, Business Wire, is responsible for internal and external content creation and distribution services, ranging from content marketing and PR programming to social media channel management. With more than 20 years of experience in the content consumption and distribution, Serena understands both sides of the content and news industry. 
Follow Serena: @serena 
Follow Business Wire: @BusinessWire