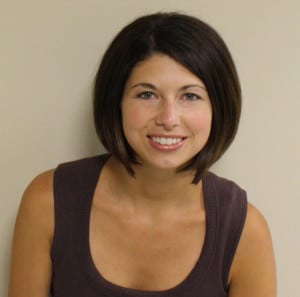 Imagine sitting in your office on a beautiful afternoon. You are just getting ready to wrap up for the day when your phone rings. A crisis has hit your organization and you are the first to learn of the news. It is the exact scenario that your executive team once brushed off as something that "could never happen here." Now, you are on point to react to the situation. Are you ready for what comes next?
If you are like most, the answer is "probably not." According to the latest Staples, Inc. survey on workplace safety and crisis preparedness, only half of employees believe their workplaces are prepared for a severe emergency. Yet, for those of us in the PR industry, we know that the potential for a crisis to hit any organization is very real.
What defines a crisis, exactly?  We think of it as anything that threatens the integrity, reputation or good standing of your organization or leadership. If you are not tracking those potential threats on a regular basis—and working through how to manage them with your extended team—you are much more likely to be caught unprepared should a crisis actually play out.
I think of crisis planning equal in weight to insurance coverage. Just as you may regularly check the levels of business or homeowners insurance that you carry, you must also think about the possibilities of what could happen to your organization—those big, scary and hard to talk about possibilities that are truly beyond your control. Then, once or twice a year, think through how you might manage the situation if it ever became a reality.  We work through similar practice exercises with our clients, going so far as to engage media and outsiders to help us "play out" potential scenarios as if in a fire drill.
Not only do these fire drills test how well a team can respond in the moment and sharpen critical crisis skills, they can also help to uncover points of strength and weakness within an organization. Understanding how your team operates in a time of crisis can improve how you operate in times of calm, too.
Here are a few other tips we regularly share with our clients:
Practice to be sure you're prepared. If your team is not connecting regularly on potential threats, then you're setting yourselves up for a much harder recovery time should a real crisis ever hit. Brainstorm on the most likely crisis scenarios, and then ask one another questions like: Who is the crisis team?  Who leads the team and who is the backup lead?  Who supports the team? What is the response? What are the actions you would take as an individual member of the team? What's the desired (and achievable) outcome? Map out your responses and responsibilities, and keep them safe should you ever need to reference them.
Create a safe environment for fire drills. Remind all employees that they are in a "no fault zone" during fire drills. All employees should feel free to offer their thoughts (including possible scenarios, fears, concerns, etc.) on crisis response without fear of judgment, and with the understanding that information shared internally during crisis planning should remain confidential.  The reputation of your organization and its leadership is at stake in any circumstance deemed a crisis— the more freedom you can give employees to work through possible scenarios, the better prepared your organization will be.
Outline the roles of all employees—not just the go-team. What would happen if a receptionist, a volunteer, or a part-time employee received that initial crisis call? Would they know how to direct the call appropriately? Don't set yourself up for an even larger crisis by not preparing every member of your organization with basic crisis response rules. Clarify chain-of-command, particularly in a situation where your organization's key team members are out of touch when a crisis hits. The best crisis response teams are communicating at every level of the organization.
Choose your words carefully. Undisciplined remarks can and will make news. Be prepared to address the situation, and don't try to shift the blame. State the facts that can be made public, and don't be afraid to explain when something is proprietary. Don't ever try to "wing" it – delay any interview or public statement until you are ready.
Present the appropriate messenger for the situation. When a crisis occurs, the importance of choosing a credible, effective messenger is paramount. Organizational leaders may be good public speakers or recognized faces, but that does not mean they're always the best source during a crisis. Use good judgment to determine a credible messenger: someone who is close to the situation, who is relatable and believable, who can deliver the messages well.
Communicate what you can, when you can. Be honest about the crisis and the corrective action taken by your organization to remedy the situation and prevent future occurrences. If you can't share information yet, explain why you can't give all the details and let the public know when they can expect a follow-up statement.
Respond in the appropriate medium. While there will always be exceptions, we tend to follow this rule quite closely: address issues only in the medium they were first reported. If an issue was brought up in social media, respond via social media. If in print, respond in print. And always be careful with defensive messages.
Know when to move on. If you continue to address a crisis, the situation will continue to attract attention. When the time is right and the immediate crisis has been resolved, return your focus to your core work.
Do you have additional tips to add to this list?  Share them below and let's keep this crisis planning conversation going.
Carrie Fox is the founder and president of C.Fox Communications, an award-winning and woman-owned strategic communications agency committed to moving missions forward. A savvy media strategist, Carrie has helped hundreds of clients put their best messages forward. In 2013, PRWeek recognized Carrie for this, naming her to its 40 Under 40 list. Follow her and the agency at @carriefox and @cfoxcomm, respectively.