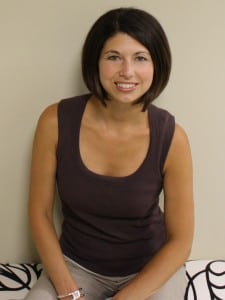 At C.Fox Communications, we've had the opportunity to deliver communications services to many different types of nonprofits – from global aid organizations down to neighborhood nonprofits. Despite their diversity, they all share similar communications challenges. Each organization—regardless of size, reach, complexity or focus—has a mission it is working hard to fulfill. In order to be successful, a nonprofit needs people who are willing to support that mission through donations, service, advocacy and of course, communications. However, many organizations—nonprofit or otherwise—have a hard time knowing how and when to make their message heard.
To help nonprofits overcome some of the more common communications challenges, we suggest starting with these five steps:
Practice the "So, What?" Moment. Most organizations think they have something remarkable to say (and many do), but their leaders often fall short when put to the test. Ask them an open-ended question such as "What do you do?" and then listen closely to the answer. If they lead with some variation of the organization's boilerplate, they are missing an opportunity to connect the organization's work to the current news cycle. Organizations that can lead conversations with why they matter will better communicate the organization's impact and will generally be more interesting to the media, too.
Teach (Message) Discipline. Once you've helped your client master delivering his/her opening statement, think about the other 2-3 key points that need to come across in all public conversations. The idea here is not to create robotic messengers by having everyone deliver the same key points, but to build brand and message consistency within an organization. The more consistent and concise a nonprofit can be in its messaging, the more likely the outside world will follow suit.
Champion Simplicity. Nearly all organizations—not just nonprofits—are guilty of getting too technical in their promotional language. In order for your communications efforts to resonate, take time to understand what the organization does, why it does it, and then figure out how to say that in a simpler way. One of the biggest benefits we can bring as communicators is a pair of outside eyes to help the organization eliminate technical jargon that is hard to understand for those outside of the organization and replace it with clear, concise and truly plain language.
Have Your Best Anecdotes Ready. In the midst of day-to-day tasks, it can be easy to lose sight of the real impact that a nonprofit is having in its community or the world. Help your client take a step back and reflect on the impact of its work. Explore how the work of the nonprofit varies from other nonprofits in the same or similar field. What is it doing differently that is leading to unique outcomes? And what recent real-life stories can you share that bring that approach to life? Work with the nonprofit spokesperson to practice delivering these stories, and watch the difference in energy and body language come to life. 
Get Down to the Business Side of the Story. When it comes to philanthropic giving, no one wants to support a poorly managed nonprofit. Donors like to know where their money is going and how the organization will use it. When you're ready to take the message public, think about promoting the business of your client's nonprofit: How is it using its resources in creative or innovative ways? Are there new or interesting board members that might warrant a business story? How about partnerships with for-profits, alignments with other nonprofits to extend reach, or innovative thinking about nonprofit management from the leadership team? Not only can public messaging about a nonprofit's business success help to build the nonprofit's reputation as a smart and well-run organization, but the message of fiscal soundness will resonate with private entities that may be able to help fund the future of the organization. 
To help any nonprofit be more effective with its communication, you need to be genuine in your commitment to its cause above all else. Nonprofit leaders want to work with people who care about their organization's mission just as much as they do. Serve as their champion and it will be easy to see you as part of their long-term communications success.
Carrie Fox is the founder and president of C.Fox Communications, an award-winning and woman-owned strategic communications agency committed to moving missions forward. A savvy media strategist, Carrie has helped hundreds of clients put their best messages forward. In 2013, PRWeek recognized Carrie for this, naming her to its 40 Under 40 list. Follow her and the agency at @carriefox and @cfoxcomm, respectively.