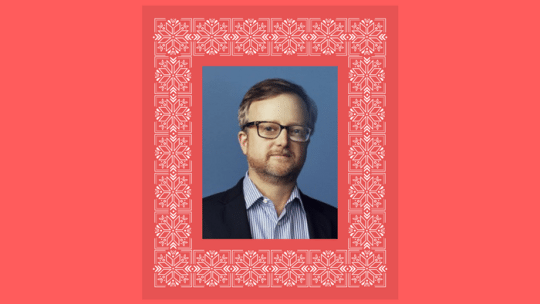 2017 PR People Awards—PR Professional of the Year: Corporate & Nonprofit
With Franz Paasche leading the way, PayPal's communications function has helped shift perception of the company from its legacy reputation as a "button on a website" for online payments to an innovative financial platform that collaborates across the industry to provide secure commerce experiences wherever users are actively engaged.
After recent tragedies, including Hurricane Harvey, Paasche has acted as a key advisor in the development and launch of a disaster relief campaign, in which the company waived all processing costs of donations, ensuring that 100 percent of contributions go directly to relief efforts, and matched donations made by employees. He communicated PayPal's leadership during this natural disaster while linking back to the company's mission and commitment to social causes.
When the company separated from Ebay in 2015, Paasche built a corporate affairs function that aligned to business priorities while maintaining the flexibility to navigate around a swiftly evolving mobile payments industry.
Having guided the communications that helped the company through its separation from Ebay, Paasche has and continues to lead his team and the company through periods of significant transformation, always with a steady and thoughtful demeanor.
With PayPal now in its third year as an independent and publicly traded company, Paasche recently refined his 25-plus person department to create a cross-functional team across communications, government relations and social purpose to drive faster decision-making and elevate the company's engagement strategies. He has since implemented a horizontal structure that fosters greater collaboration, effective team building and transparency—all with positive results.
Honorable Mentions:
Valerie Combs, SVP & Head of Communications, IAC—Combs has a strong record of designing strategies that drive positive business outcomes. She drove Ask.com's award-winning "You Asked, We Answered" campaign, results of which included a 30 percent  lift in visits to Ask.com and 60 unique placements with 17 distinct broadcast segments, featuring Combs as the spokesperson. Through multiple creative, mediagenic campaigns, Combs successfully pivoted Ask's position from a second-rate search engine to a differentiated, content-rich Q&A service. Within her first year, Combs tripled media coverage and increased Ask.com's share of voice within the Q&A category by 200 percent.
Nisha Morris, Executive Director, Communications and Public Relations, Providence St. Joseph Health—Morris led Providence St. Joseph Health's "Shop with Your Doc" campaign, winning 28 feature articles nationally with thousands more throughout the globe. The story appeared on Yahoo, MSN and in numerous other outlets. It was also featured on the front page of the California section of The Los Angeles Times. Physicians appeared on "Good Day L.A." and on a live interview with Univision—a Facebook Live segment that has been watched more than 8,000 times.
Cameron Potts, VP of Public Relations and Community Management, Deluxe Corporation—Potts helped transform Deluxe's brand and shine a spotlight on the importance of small businesses. Telling the stories of 100 incredible small businesses through short films and photo essays, Potts helped produce a documentary about the state of small businesses. He also helped launch Small Business Revolution–Main Street, a program that offered a $500,000 transformation of one small town's Main Street. The program has generated thousands of news stories in national outlets like Forbes, WSJ and FoxBusiness. It has generated nearly three billion social and earned media impressions.
Vanessa Yanez, Head of Print Communications, HP Inc.—At the 2017 Cannes Film Festival, Yanez promoted HP and L'Oreal's partnership, generating buzz and awareness. Yanez secured a mention in Ashley Benson's Instagram Story for Marie Claire Magazine, which saw 175,000 impressions and an audience of 18 million. Leveraging Benson and other influencers, Yanez ensured HP made its debut as an innovative partner for passionate creatives. The campaign won coverage in Forbes, AdAge, The Hollywood Reporter, Aaj Tak (India), and Paste Magazine.
Jeremy Zweig, Interim Head of Corporate Communications, VP of Corporate Communications and Corporate Affairs, Viacom—Zweig's widespread understanding of the company positioned him to provide impactful, strategic insight to CEO Bob Bakish during the launch of Viacom's new turnaround strategy. In addition to contributing to the development of Viacom's new leadership narrative, Zweig was the communications lead behind notable carriage deals including DISH Network and Altice USA. Zweig successfully orchestrated comprehensive, individualized communications strategies by fostering collaboration across business functions. This culminated in the successful dissemination of key announcements that reinvented Viacom's business operations.
See all the winners and honorable mentions for PR News' 2017 PR People Awards.