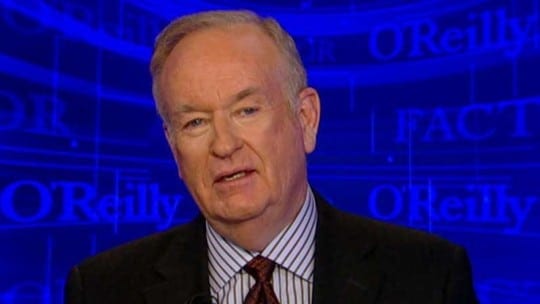 Twenty-six words. That's all it took for 21st Century Fox to announce star host Bill O'Reilly's departure from Fox News on April 19: "After a thorough and careful review of the allegations, the company and Bill O'Reilly have agreed that Bill O'Reilly will not be returning to the Fox News Channel."
O'Reilly's swift fall at Fox News followed an April 1 article in the New York Times that included details about payouts made by either O'Reilly or Fox News to women at the network who worked for him or appeared on his show and who claimed the Fox News host had sexually harassed them or engaged in inappropriate behavior.
Although 21st Century Fox CEO James Murdoch told New York Times reporters that the statement was "all you need to know," an internal memo sent by his father, 21st Century Fox executive chairman Rupert Murdoch, to all Fox News femployees expanded on the brief announcement. In the memo, Murdoch announces O'Reilly's departure before assuring stakeholders and employees that the decision will not affect the network's financial success. He writes, "Fox News has demonstrated again and again the strength of its talent bench. We have full confidence that the network will continue to be a powerhouse in cable news."
Only after assuring employees of the network's strength does Murdoch make mention of the workplace culture that may have led to O'Reilly and Fox paying $13 million in settlements in sexual harassment cases. Murdoch devotes a single sentence to Fox's "consistent commitment to fostering a work environment built on the values of trust and respect" before continuing on to thank employees for their hard work and patience.
It remains to be seen whether Fox plans to divulge any concrete plans to avoid a work environment that could spawn another O'Reilly or Roger Ailes-type scandal (21st Century Fox spokespeople did not respond to requests for comment by publishing time). The words "sexual harassment" and "women" are markedly absent from the language of the official statement and Murdoch's memo. While this may be a recommendation made by Fox's legal department, Fox News is missing out on an opportunity to address workplace issues and establish itself as a leader in fostering an open discussion around sexual harassment.
For the moment, however, Fox's messaging priority appears to be assuring investors and advertisers that O'Reilly's departure will not diminish the success of the media empire.
Follow Sophie: @SophieMaerowitz