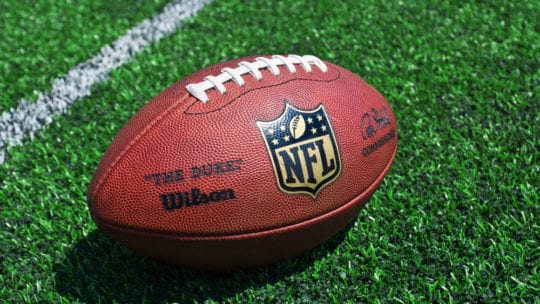 The National Football League launched its 100th season Thursday (Sept 5, 2019). Opening night did not exactly deliver from an entertainment standpoint, resulting in a defensive slug-fest with the Green Bay Packers winning 10-3 against the Chicago Bears, in a matchup of football legacy. The game provided an ironic metaphor for everything the league seems to represent—strategically polished and put-together, but revealing a disappointing, clunky mess for those involved.
Ken Belson, sports reporter for the New York Times, may have said it best in a column reviewing the season opener: "At its heart, the N.F.L. is a media company that produces football games."
Weak Responses
Football fans hold NFL Sundays (and now Mondays, Thursdays and the odd Saturday) in high regard. Beyond a love of the game and team pride, however, exists a constant state of turmoil. Whether it's player (current and retired) safety, legal issues amongst stars and owners, or the ever impressionable player activism and freedom of speech—the NFL acts as if everything is hunky dory, but it continues to skirt important issues. In PR terms, you could say the league's responses to these issues have been weak. 
Acknowledging Player Safety
For example, at 29, many players consider themselves in an athletic prime. Yet, in 2019, several high-profile players announced early retirement from the NFL—a result of years of wear and tear on their bodies. ESPN broke the news of Indianapolis Colts now former quarterback Andrew Luck's retirement announcement during a preseason game. Fans booed Luck as he retreated to the locker room after the game. Luck said he made his decision due to mounting injuries. 
Another big name, former New England Patriots' tight end Rob Gronkowski also announced his retirement in March 2019, revealing the details of brutal injuries he incurred. Retired players also continue to fight for benefits. 
Goodell's Response
Roger Goodell, the NFL commissioner now in his 14th season, recently sat down with Sports Business Journal to answer burning questions, including if player safety issues have improved.  
"We've had 50-plus rule changes in the last 10 years, which have all just been specifically on safety," Goodell said. "Outside of rules you have protocols, whether it's concussion protocols or other protocols. Our players get the best medical care, they deserve the best medical care and we're continuing to advance that....We have, on the club level, incredible medical technology and expertise and assets. So, we have demonstrated that and it's showing real results. To the point, concussions were down 30%." 
Goodell's response to the media is one way to quiet the drum beat of injury issues, but with many parents pulling their children out of football programs due to the risks, the NFL may have to do some damage control. 
Embracing Social Justice 
In 2016, kneeling during the National Anthem became one of the most contested debates in sports. The kneeling of Colin Kaepernick, then-quarterback of the San Francisco 49ers, led the way. The protest spread throughout the league, representing a call-to-action on racial inequality and police brutality. Fans remain divided on the issues and the kneeling. Many fans regard kneeling as disrespectful to the flag and country, while others see it as a simple act of freedom of speech. 
The NFL addressed the issue with the release of a National Anthem policy in May 2018, requiring players to stand, or remain in the locker room. The NFL Players Association took issue with this demand; the policy has been tabled since July 2018. Kaepernick continues to train, though he lacks a contract with an NFL team. 
Jay-Z's Vague Social Justice Role
On Aug. 13 the NFL announced a partnership with rap mogul Jay-Z to promote diversity and address social justice issues, hoping to soothe lingering Kaepernick talk. The partnership rang hollow among the media, fans and black community. 
Jay Connor, writer for The Root, summarized what the partnership looked like to many.
"In all, with his vague responses, political correctness and questionable motives in light of his about-face during Colin Kaepernick's exile, Jay-Z didn't do a particularly good job at differentiating himself from the corporate shills that we've historically lambasted as a community," Connor wrote.
"One of the best examples of this occurred when [Jay-Z] was asked if he would kneel or stand during the National Anthem in light of his new partnership with the NFL."I think we're past kneeling," Jay-Z answered, almost in disbelief at the question. "I think it's time for action.""
The vagueness of what that partnership will achieve or provide overshadows what could be interpreted as an example of action by the NFL. Until the league addresses specific issues with detailed answers, fans will continue to question the league's actions.