Are communications professionals evolving quickly enough to adapt to today's data-driven workplace? What about the workplace of tomorrow?
These are questions Andrew Bowins, executive director of corporate reputation and digital engagement at KPMG, plans to address at PR News' Measurement Conference April 16-18 in Philadelphia, where communicators will gather to discuss and learn how best to measure the success of their efforts.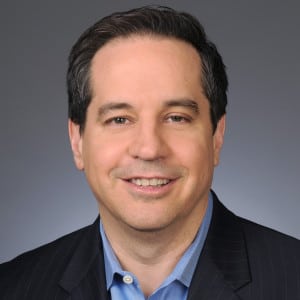 Bowins believes the communicators of today and tomorrow must be able to not just read data, but more importantly, draw insights and tell meaningful stories from that data. But to truly determine what qualities will define the communications pros of the future, it's helpful to understand the historical evolution of digital communications.
"Over the last decade or so, there have been three waves of the digital revolution changing the communications professional's skillset," Bowins says. He lays out these waves as follows:
The Age of Content Pollution (2010-2014)
In this period of digital communications, social and online tasks converged with the communications function, and communicators had to adopt an omni-channel strategy.
"We learned how to communicate and engage on multiple channels while still staying true to what PR people do: driving third-party referrals from the media and influencers," says Bowins.
Next, Bowins says, communicators learned how to be social media managers, producers and content creators. "But that led to a glut of content," he says. "We fell in love with the idea of being brand publishers, and became arrogant in our thinking that everyone wanted to hear from brands."
At the time, communicators commended themselves on metrics like potential reach and impressions—what Bowins (and fellow PR News Measurement Hall of Famer Johna Burke) refers to as "brothel" or buzz metrics—and this data was presented without a thought as to whether the C-suite understood their impact, Bowins says. "Communicators lost the ability to influence and tie their efforts to overall business strategy," he says.
The Age of Big Data (2014-2017)
More recently, technology has provided communicators the ability to capture and track data to show the value and impact of their campaigns. "But then we started grabbing data for the sake of it, and realized that data without insights is just graphs and numbers," argues Bowins.
---
Ready to take your measurement strategy from data to insights? Join PR News and a host of communications professionals from brands like SAP, the Philadelphia Eagles, General Motors and more April 16-18 in Philadelphia at PR News' Measurement Conference.
---
The Golden Age: Rise of the Humans (2018-?)
"As lines between communications and marketing blur, we are entering a golden age of communicators, with a new toolset that's redefining our discipline," says Bowins. Access to data and analytics "has required us to come full circle—we need to be able to interpret insights, understand how data is modeled and we need to know what questions to ask that data."
Still, he argues, today's communicators must be well-rounded enough to add reputation management, consumer engagement and brand storytelling to that skillset. But how can communicators ensure their data-driven messaging efforts are being heard by their senior leaders?
"The key to keeping our seat at the table with the C-suite comes from listening to signals in online conversations, what trends consumers and the media are talking about on social, and turning those signals into insights that help your leadership understand what's going on in the business and what people are saying about the brand," says Bowins. He adds that communicators should "listen to challenges bubbling and be proactive with data to provide counsel to senior leaders."
For communicators ready to take up the mantle of data-driven insights and storytelling, the future is bright, says Bowins.
"Listening, learning and adopting gives us a seat at a table," he says. "We can initiate a digital retrofit where we have more influence than we ever had before—if we're wise enough."
Follow Sophie: @SophieMaerowitz
Follow Andrew: @justandybowins