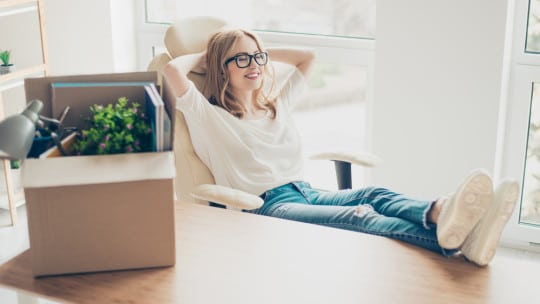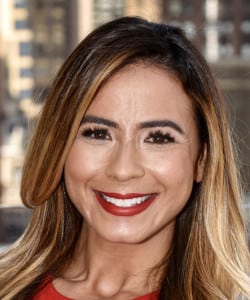 Let's say you've changed sectors in the PR discipline. Besides learning about the new sector, which can be overwhelming, you'll need to become familiar with reporters in the field and begin to build relationships with them.
The great thing about PR is that it is a mathematical equation. It doesn't matter what sector you're in, the formula is the same: Become an expert in your field; build a targeted media list; supply information that is beneficial to your target media (pitches, press releases, quotes, interviews, etc.); build relationships; and be resourceful.
What varies, depending on the sector, are trends, platforms, the personalities and the pace. You also may need to tailor your approach in targeting media and learn the outlets that work best for your particular business. Once you've done that, you can target media members, get to know and understand them, and build enduring relationships. The best way to do this is by becoming a resource instead of a nuisance who clogs up their inbox.
Networking, With a Twist
It's not news that PR pros need to network within their sector. Particularly good for PR pros new to a sector or locality are organizations like PRSA and Women in Communications, which host networking events. Often they organize meet-the-media events, or offer panels and networking mixers that provide valuable face time with quality media. This is a great way to meet reporters in an informal setting and has led me to some of my best contacts.
I have found, though, that networking outside your sector also can be profitable. I frequently attend networking events that my college alumni group hosts. I recently met a successful U of FL alumnus in finance; however, her brother is a journalist and she introduced me to him for future story opportunities. In addition, I've met brand representatives who have been a good fit for cross-promotion. Last, networking outside your industry can also lead to referrals or new clients later.
Know Your Target Media
As PR pros, we are expected to read stories where our brand is mentioned, of course. Fine, but don't forget stories about the competition. Read them in industry newsletters and blogs. Google your competitors daily. Reach out to writers of those stories and make sure you are supplying them with targeted pitches.
A tip: Reporters hate receiving pitches about topics that have nothing to do with what they're writing about. Brian Major, executive editor, Caribbean and Latin America, for TravAlliance can't stress this enough. "PR people should read the publication/editor they are pitching. I receive several releases from PR pros daily who unintentionally make it clear that they don't or haven't read our publications. Some don't know what beats I cover, although that's in my title, and pitch me on parts of the world I don't write about. A little research goes a long way."
I realize this sounds obvious, but based on interviews with the reporters in this article and others, it doesn't seem that many PR pros understand the following: Know what a reporter writes about before you pitch.
Aly Walansky, who contributes to BravoTV.com and BRIDES.com, urges PR pros to "take 30 seconds before emailing a reporter and Google them…when PR people take the time to get to know me, I'm so much more eager to want to get to know them."
Says Bryce Gruber, editor of TheLuxurySpot.com, "I've managed to build and keep the best relationships with publicists who take an interest in my writing and pitch reasonably around who I am as a person…I find myself emailing the same 20 or 30 PR people over and over…because they've been easy to work with and know what I need."
Social media is a great way to keep up with reporters who cover your brand [see "Six Steps to Build Trust With Journalists on Social Media During the Fake News Era," PRN, Aug. 29, 2017].
Become a Resource
Reporters are brutally busy; it helps to be a resource to them. I've received numerous requests from reporters unrelated to my brand. I always try to pass them to fellow publicists who may be the right fit. My sole purpose is to help the journalist. I promise reporters will remember when you help them even if it had absolutely nothing to do with your brand. Once reporters see you as a resource, they will be more willing to help you achieve your goals.
I admit, getting to know media is harder today since it's so difficult to get a journalist to agree to meet you for coffee, lunch or drinks. Their time is limited. It might take months to secure an appointment. I firmly believe, however, that relationships are formed faster when you spend one-on-one time with media members. These less-formal catch-up sessions where you spend time talking about what they're working on and seeing where you can help them are much more useful than a formal meeting to discuss your brand.
In sum, building relationships with reporters takes time. It has taken me years to build relationships with reporters. Sometimes it just means going out of your way to thank them and make them feel appreciated.
Get Personal
Maybe the last time you spoke to a journalist, they mentioned moving and declined your coffee invitation. Perhaps they could not take your call because their son was sick and they were home attending to him. Something as simple as sending a note asking how the move went or how their child is doing can go a long way. It humanizes your relationship with them.
Yes, media members love receiving gifts, but you don't have to blow your budget. Sometimes all it takes is a simple, handwritten note to let them know you appreciate them. Try Postable.com, which makes it much easier for you to be thoughtful, because we are busy too.
More important: Reporters love when you recognize their work, appreciate what they do, thank them for including your brand or executives in their work and, of course, more than anything they appreciate when you are a resource.
---
Takeaways
1. It's difficult for PR pros to learn a new sector, yet applying concepts you've used previously will help tremendously.
2. Networking in and out of your sector is critical to building contacts.
3. Being a resource to reporters and knowing what they cover can go a long way toward building relationships that result in coverage.
4. It's great to send gifts to media, but a handwritten thank-you note can be as effective.