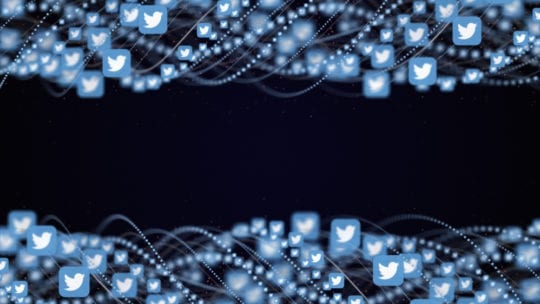 In a way, journalists and PR pros make strange bedfellows. One one hand, the two professions are siloed into clearly competing ideologies—journalists seek to report facts and objective truths, while communicators shape narratives to promote their brand's image and mitigate crises—yet they work together often, and both understand the value of a good story.
Understanding that this relationship is more complicated than most let on, media monitoring platform Muck Rack shared the results of two studies that provide PR pros with a window into journalists' habits on social. In 2017, Muck Rack published the results of its survey on how journalists are using social media, and in May 2018, the platform released its co-branded study with Zeno Group, "Shareability, Credibility & Objectivity: The State of Journalism Today."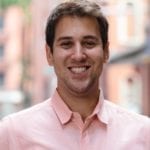 We spoke with Muck Rack COO Natan Edelsburg ahead of his appearance at PR News' Media Relations Conference, going down Dec. 6 at D.C.'s National Press Club, to learn what communicators can gleam from these surveys so they can better interact with journalists on social. Here are a few of his takeaways:
Journalists want communications professionals to follow them on social media
In its 2018 survey, Muck Rack found 27 percent of journalists use Twitter as their primary news source, while 53 percent view the relationship between PR and journalists as a "mutually beneficial" or "a partnership." Taken together, those stats are telling of an untapped opportunity for relationship building on Twitter between communicators and the people who tell their stories.
"When our survey asked journalists, more than 50 percent said yes, they do like it when a communications professional follows them on social media," Edelsburg says. "I think that's really telling, because it actually proves that it's a two-sided relationship. Us as communicators not only have great stories to send to journalists, but we can help them elevate their brands, elevate their personalities and build a following to make the content that they share more worth it."
Shareability matters, too—and you can help
Muck Rack and Zeno Group also found that more than 41 percent of journalists consider the "shareability" of a story when deciding what to write about, and that 63 percent track how many times their stories are shared on social. Meanwhile, more than 70 percent believe the news-ranking algorithms on Facebook and Twitter are unreliable, making it all the more important that those invested in the story's success share and engage with posts directly.
"Whenever we pitch a journalist a story, we also have to consider the engagement potential for that story," Edelsburg says. "So whether it's images being included or an infographic or simply good, hard news, will it get them engagement for what they're trying to write? As communications professionals...it's really important to recognize we're not just there to send them a story that they can then create engagement around. We're there to help them figure out what that engagement should be."
PR can help evolve its relationship with journalists beyond 'quid pro quo'
The aforementioned "mutually beneficial relationship" stat doesn't mean that PR and journalists are besties, per se—24 percent of journalists surveyed said the relationship can at times grow antagonistic, but that it's not necessarily a bad thing, while 22 percent called the relationship a necessary evil. Nonetheless, the relationship can stay healthy through mindful collaboration on social.
"While I don't think they consider themselves to be best friends with the PR people they're working with," says Edelsburg, "they value and understand why that relationship is there. They really don't want it to be a quid pro quo thing and feel like they're working for your company. Doing small things like paying attention to them on social, thinking about if the story is actually going to help them and putting yourself in their shoes more without doing their jobs for them is a really great thing that social media helps facilitate."
He adds, "At Muck Rack, one of the big things that we believe in is not that social media is replacing media relations, but that it's a really important piece of intel into how we can create better relationships with journalists."
Follow Natan: @twatan
Follow Justin: @joffaloff