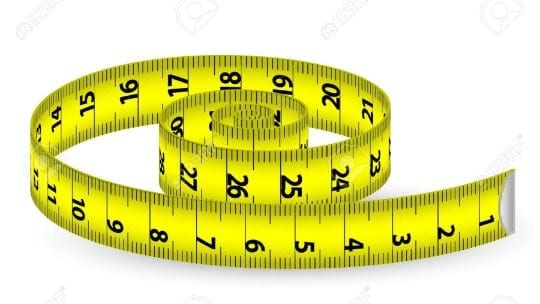 There is a lot of buzz about influencers at the moment. The word has become ubiquitous in PR and marketing circles, particularly when we talk about building valuable relationships in social media.
Brands are increasing their development of influencer programs. At the same time there is a growing demand to measure PR influencer success.
But reaching out to influencers in PR is not new. PR practitioners have been pitching influencers, and measuring the success of their efforts, since our profession was established more than 100 years ago. The strategies and tactics have evolved over time, but a major tenet of media relations always has been to target influential journalists, industry analysts, newsmakers, subject-matter experts, academics and other thought leaders.
The more recent trend of paying attention to online media influencers dates to 1994, when the web-hosting service GeoCities was created. Influence was measured by the number of page views on a website. Many sites featured counters to proudly display their traffic numbers in a transparent effort to showcase influence and attract even more views.
From a personal perspective, 1994 was also the year that I joined AOL, which offered searchable "Member Profiles" to help determine influence. At the time, this was considered a forward-thinking feature.
In 2002, social networking came into play with the launch of Friendster, followed by LinkedIn in 2003. In 2006, Facebook opened up to the general public and Twitter launched.
With each new social media milestone, the movement to cultivate relationships with influencers has grown. As we know, modern-day social influencers are prominent people, often bloggers, who have the reputation and power to sway others with their opinions. They represent opportunities to shape perceptions about your corporate and brand reputation, in addition to your products and solutions. The long-term goal is to convert them into brand advocates.
A meaningful measurement program can help get you there by:
1. uncovering influencers who have the most significant voice and are passionate about your brand and your industry;
2. analyzing what resonates with influencers; and
3. finding insights to drive future strategy.
Where to Begin?
As with any measurement program, your first job is to define your business and communications goals. Once you've done so, choose metrics that matter, based on your goals. And make sure they are measurable.
Is your goal to increase the number of brand mentions by influencers in social media and if so, by what percentage each month? Are you trying to enhance your social footprint in specific channels that are most important to your target audiences? Do you hope to increase the engagement of influencers with your content in those channels?
Once you know your goals, key metrics and the most important channels, conduct a media analysis to find relevant online influencers.
Tools such as Traackr and Simply Measured look at three criteria to determine the foundation of influence: the people who can influence your business and hopefully bring you closer to your customers.
In addition to Traackr and Simply Measured, there are many tools that can help you find influencers: Appinions, Brandwatch, NetBase, Radian6, Sysomos, Talkwalker and Zignal, to name a few.
After you've identified influencers important to your brand, evaluate their conversations and develop insights to inform future strategy. Look to the data for the answers to the questions below:
How many influencers mentioned your brand name in a month?
How many mentioned your messages?
What are they saying about your company, your brand and your products?
Who discussed the topics most important to you?
Who discussed those topics most frequently?
Are influencers showing brand preference?
Do they have strong opinions about your competitors?
Who is most engaged with your content and social channels?
Who generated the most engagement with followers?
Did they share your research, infographics, fun facts, photos, videos or other creative content?
Did they share links to your news?
Are they using your unique URLs to drive referral traffic to your website?
Do your influencers have followers who are influencers also, and who might not be part of your outreach program yet?
A close examination of reviews by influencers is important, too. These days, many studies suggest that online influencer reviews and recommendations increasingly guide consumer decision making.
After you've analyzed the data, use these findings to adjust your messages, craft content, refine your strategies and engage further with your influencers. But keep in mind that the media landscape shifts quickly—new influencers enter, existing influencers exit, and topics of interest shift.
Ongoing measurement will help you stay on top of these changes. Even more important, measurement demonstrates the success of your PR influencer programs and helps find ways to further refine your strategies and tactics.
CONTACT: margot.savell@researchdatainsights.com
For Subscribers: See additional resources at the PR News Pro Essentials Page: https://www.prnewsonline.com//pr-news-pro-essentials/