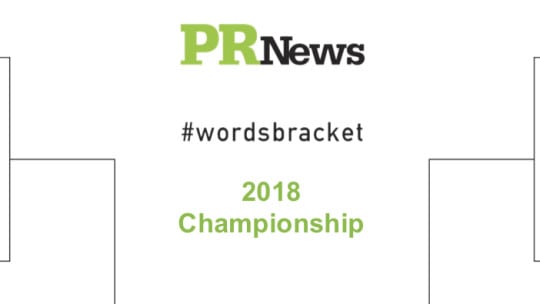 Have you reached out to any thought leaders today? When was the last time you moved the needle and thought outside the box with your enterprise client? At the end of the day, it's always challenging to get your ducks in a row and leverage your cutting-edge deliverables to align with the prime demo.
Does jargon in the paragraph above sound painfully familiar?
Communicators know that fresh language, tailored to the recipient of your correspondence, is the best way to start a genuine conversation. However, this requires a certain awareness of the empty, hackneyed words and phrases that pollute written and spoken language.
Even when they know better than to lean on jargon, PR practitioners will sometimes find themselves learning that the "old habits die hard" cliché also rings true. Whether they appear in a press release, live presentation, email, social copy or video conference, these terms take up space and ultimately say nothing.
In the spirit of the NCAA basketball tournament, PR News offers its own version of March Madness with the 2018 Most Overused PR Words & Phrases Tournament. 
Take a look at the first-round picks below, download a printable .PDF of the #wordsbracket here and vote on Twitter for the most overused words from each pairing that you'd like to see advance (please use the hashtag #wordsbracket). We'll announce the second-round picks this Friday, and every Friday through the end of the month until we crown a champion.
For more tips on how to become a great writer, register for PR News' Advanced Writing Workshop, which will be held March 20 at the historic National Press Club in Washington, D.C. Use the code WRITE for a $100 discount when you register.