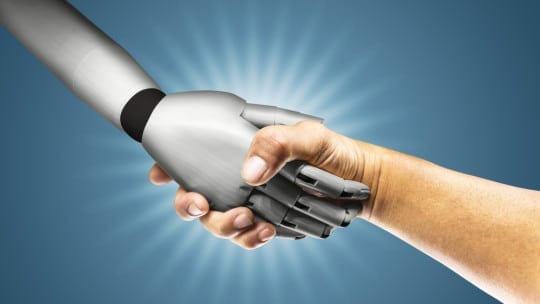 For years, PR measurement suffered as the forgotten stepchild of communications. Measurement was something that people thought they'd avoided when choosing communications as a career path.
The tide appears to be turning, albeit slowly, some would argue. In a digital world, where nearly every platform or device spews data, communicators have plenty to measure, and they seem more receptive to doing so. Collecting data and using it to prove communications' value is just the first step.
More important is deriving insights from data, with the goal of improving how communicators are doing their jobs. Fortunately, the practice of using communications data to derive insights also is forging ahead, as the PRNEWS-PublicRelay survey showed late last year [see the accompanying chart below]. As Eric Koefoot, president/CEO of PublicRelay, a media monitoring and analytics firm, said at that time, "We're seeing an upsurge in the marketplace for insight from data."
For our monthly roundtable feature we've asked several speakers scheduled to appear at the conference two questions: "Do you find the C-suite is interested in different metrics and definitions of success than previously? If so, why and what are they?" and "What changes do you anticipate for PR measurement and what should PR pros do to prepare?"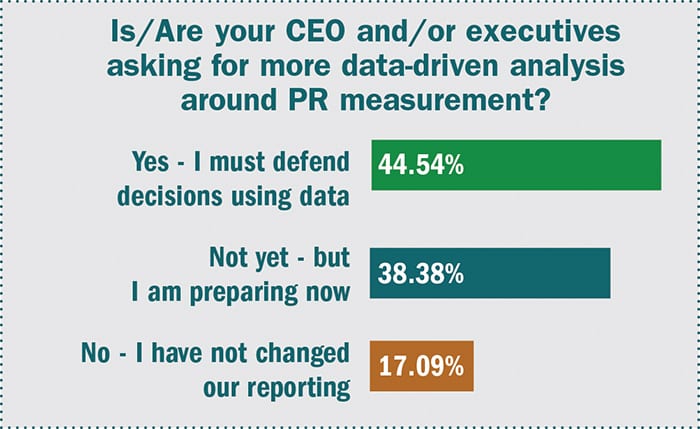 Their edited responses are below.
Katie Paine
Founder, Paine Publishing
Do you find the C-suite is interested in different metrics and definitions of success than previously? If so, why and what are they?
Paine: Yes. What I'm hearing is that impressions are suspect, vanity metrics are over and now there's a demand for demonstrated impact–whether on the bottom line, on perceptions or preference, on the budget (in terms of greater efficiencies) or on marketing/sales in terms of qualified leads or goal conversions. These metrics sometimes take the form of an "impact index," which combines influence of the media outlet with quality of the article. The idea is to measure not just reach or potential reach, but to try to measure what stakeholders do after they've been reached.
What changes do you see for PR measurement and what should PR pros be doing to prepare?
Paine: It's no longer enough to just be able to spout the mission, priorities and long-term goals of your company. You need to understand the business plan, the sales and marketing plans and how your organization makes money. PR pros need to get into the heads of CFOs and COOs and understand how PR can help the organization achieve its goals – and then measure that.
I think you will see far more data integration and data manipulation to test long-held beliefs. Is it still true that a mention in a headline is more memorable? Three years of correlations with goal conversions says no.
It used to be that human-coding was necessary for accurate message and theme identification, but now you can take human-coded data, analyze it and teach your automated system to be far more accurate.
Measuring the presence of photos and videos now is included in many media measurement systems, which means that those elements may become far more important than words.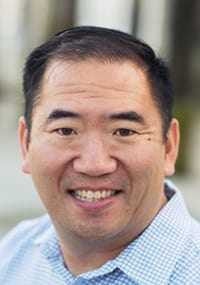 Chris Kim
Director of Social Media
Hitachi Vantara
What changes do you see for PR measurement and what should PR pros be doing to prepare?
Kim: As PR programs continue to blend into marketing activities that previously resided in silos, such as content marketing and executive thought leadership, PR's measurement activities also will expand. Measurement will move from traditional awareness to engagement and conversion KPIs. To prepare, PR pros should partner with their marketing counterparts (eg, content marketing and executive communications) to align on strategy, tactics, and an actionable set of metrics that can be attributed to PR.
Johna Burke
Global Managing Director
AMEC
Do you find the C-suite is interested in different metrics and definitions of success than previously? If so, why and what are they?
Burke: The level of interest from the C-suite depends on the accuracy and sophistication of the communications team. Teams still providing 'counts and amounts' will continue to have marginalized influence and value within their organization because they are not providing information that is intelligent and actionable. Those providing insights to the C-suite are in demand and find themselves resource-rich, with access to hiring and developing their future team (including data scientists, statisticians and developers).
C-suites demand far more than metrics. They're focused on attitudinal insight and action drivers related to customer journey. Executives know there are communications metrics that influence how loyal customers will be, but they also know outcome is the ultimate metric of success. Communicators working with data across the organization are closer to being able to map, predict and guide the customer journey more accurately.
In subtle and direct ways teams showing effective message amplification across all channels and correlation to lift the brand are defining and making key contributions pivotal to organizational success.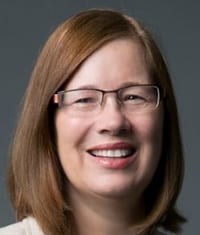 Pauline Draper Watts
EVP/Global Lead
Measurement
Edelman Intelligence
What changes do you see for PR measurement and what should PR pros be doing to prepare?
Draper Watts: More than 2.5 quintillion bytes of data are created every day, according to research last year from Domo. Amazing technological advances are driving this. As communicators, we have many tools at our disposal; however, it is not enough to depend on a tool. We need to understand the tool–the data it is and is not collecting–and apply our human filters to remain strong storytellers. Data is there to support the story. Digging into the data provides insights that aid our decision-making. Without that understanding, we are in danger of drawing incorrect conclusions.
We need to become good at juggling within measurement so that we balance metrics with insights, speed with understanding, breadth with depth, consistency with flexibility, the macro with the micro and simplicity with sophistication.
Added to this, it becomes even more important to demonstrate our contribution, to show the value we bring through more advanced analysis that utilizes the additional data that now is at our disposal.
Jon Chang
Product Marketing Manager
Watson Marketing
IBM Watson Customer Engagement
What changes do you see for PR measurement and what should PR pros be doing to prepare?
Chang: One major change that every PR and content professional should know about is Google's March 2019 Core Update. It seems to impact primarily health, medical, and "Your Money or Your Life" sites. This update, however, ultimately touches every global property. Although SEO experts still are trying to fully understand the update's changes, a common observation is the impact on trustworthiness (the T in E-A-T) of a site's content and experience. One of the next steps for PR pros is to find out which publishers are most impacted, because the visibility of those sites would influence press-placement strategies. [Publications whose SEO suffered from the March Update are seen in the Search Metrics graph below. Search Metrics says many of the publications hurt in March did well from the August 2018 update.]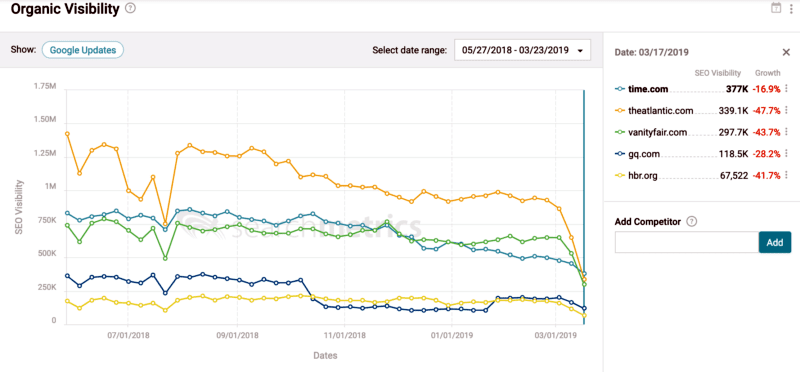 Alan Chumley
Managing Director, Analytics
W2O Group
Do you find the C-suite is interested in different metrics and definitions of success than previously? If so, why and what are they?
CCOs increasingly are looking to measurement to help them have a different, broader, and more strategic conversation with and contribution to their peers in the C-suite. They are integrating and aligning with the CMO and the CIO/CTO. CCOs are looking for analytics that helps them understand their audiences, what matters to them, where it matters and whether or not efforts mattered. They also are investing more in analytics, tools and people. Increasingly they are asking for more measurement sophistication in RFPs. They are looking to break down the PESO silos and seeking models that account for stakeholder journeys and associated metrics. (Awareness > Inter-Action > Attitude > Action > Advocacy).
So in addition to all the usual suspects, the sort of ever-green must haves, CCOs are looking for metrics that speak to brand health, brand attributes, reputational drivers, brand relevance, and attribution.
And generally CCOs are not subject to FOFO (fear of finding out). And they are turning to data to diagnose and prognose. They are looking to demonstrate the value of efforts, but more importantly they are looking at measurement as an always-on fine tuning effort. Optimization more than celebration.
I'd also note that CCOs are very good about asking us what they should be asking for. Last, I notice CCOs increasingly are looking to be benchmarked against not just the usual suspects of direct competitors, but against other comparators or aspirations even in very different industry sectors.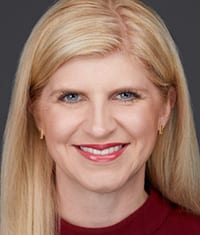 Tina McCorkindale
President/CEO
Institute for Public Relations
What changes do you see for PR measurement and what should PR pros be doing to prepare?
McCorkindale: Moore's Law says computer processor speeds double every 10 years. If Moore's continues progressing the way it has, even though it's slowed some, then we will see drastic changes to measurement in the next five to 10 years.
With more sophisticated tools and techniques, the demand for and ease of measurement will increase. There also will be a shift to tools with machine (and smart) learning characteristics.
This will result in measurement and evaluation being a more end-to-end solution, integrated through all points of internal and stakeholder engagement, rather than being used the way they are today: to gauge the effectiveness of campaigns, which is a hindsight view, or to prove the value of PR. The widespread adoption of measurement and evaluation will then be used more predictively to inform decision-making.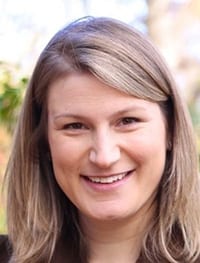 Kara Taylor
Head, Insights & Impact Strategy Team
Capital One
What changes do you see for PR measurement and what should PR pros be doing to prepare?
Over the last few years, the C-suite has shifted its view of PR. Many senior leaders now see it as a strategic lever alongside marketing, with a role beyond issues management. This has put increased scrutiny on traditional PR metrics, like potential impressions, number of placements, and competitive share of voice, which have limited ability to demonstrate impact across the audiences we care about most—something that our marketing peers, particularly within digital, can more readily report. As a result, at Capital One, we are redefining how we look at success and PR's role in creating brand relevance, driving a more efficient conversion funnel, and building relationships that directly contribute to business objectives.
NOTE: This content appeared originally in PRNEWS, April 2019. For subscription information, please visit: http://www.prnewsonline.com/about/info
For more about the PRNEWS Measurement Conference, please visit: https://www.prnewsonline.com/go/2019-pr-measurement-conference/
Seth Arenstein is editor of PRNEWS. Follow him: @skarenstein