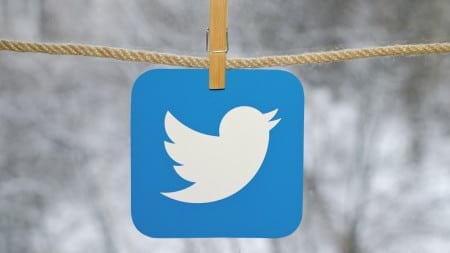 [This is the first in a series of articles on measurement stemming from PR News' measurement #PRChat on Twitter]
As technology quickly advances and the PR profession evolves away from metrics like impressions and AVEs, proving the value of PR efforts to the C-suite has become more difficult. But those aren't the only challenges PR pros face in measurement in 2019.
Another big one? Fear.
"An agency CEO once told me 'I'd rather forego being a proven success in exchange for never being a proven loser.' Still true for many in PR!" said Mark Weiner, chair of the Commission on Measurement and the Evaluation of Communications Efforts at the Institute for PR.
Measurement is more important than ever, "but some people are still afraid of the results — being accountable is hard if you haven't been accountable to real metrics before," said Tim Marklein, another IPR commission member and the founder of Big Valley Marketing.
Education quashes fear, however, so members of the IPR's measurement commission and PR News got together with communications pros on Dec. 4 for a Twitter discussion, using hashtag #PRChat, to discuss some challenges around measurement and what best practices to take into the new year. Here are some of the best takeaways.
What do you think is the biggest measurement challenge for 2019 and why?
How to do a better job of measuring the diversity of audiences and [the] public. Especially as media fragmentation continues to grow. Also, to think beyond media relations measures in PR. - Joseph Cabosky, University of North Carolina Assistant Professor.
I know a lot of PR pros struggle to map earned media efforts like press releases and journalist-written articles back to real business results like conversions and revenue. It's probably the most common thing I hear. - Annemaria Nicholson, Director of Social Media, Content and Community at Cision.
Finding the right people and building the right processes, not just buying the right tech. The key role in my view is an #analyst — whether on staff or via third party — who can analyze and measure PR impact across channels and audiences (news, social, search, email, events, etc.) - Marklein
Also...do not be afraid to TRAIN those who may lack those skills #prchat https://t.co/6KS24opcHM

— ????????????????????????'???????? ????????????????????' (@pr_michella) December 4, 2018
There is so much data available. The biggest challenge will be choosing the right measures to drive effective decision making. – Allyson Hugley, member, IPR measurement commission
Creating true content on a daily basis – Phillip Dean, FOX Sports South Social Media Correspondent
We have never done a good job of realizing the importance of PR measurement in the profession. Many in PR are afraid of numbers; we need to do a better job of showing how data can teach us more about people, be it quant or qual data. – Cabosky
2019 will be a twilight zone moment as metrics pros confront the reality that the fake news they're monitoring or measuring is the fake news their clients are creating. – Alan Kelly, Founder and CEO of Playmaker Systems
Measurement is valuable if you end with a data story to tell. But raw data alone is not helpful. Did you ultimately move the needle on programs that were important to you? Or identify gaps in resources or programs where you can improve? That's where I find value. #PRChat

— Annemaria ☀️ (@Annemaria_N) December 4, 2018